Teaching Staff

D
awn Simpson - Deputy Head Teacher
I have worked at Hartside Primary School for over 8 years. I started out in Early Years, then spread my wings into Key Stage 1 and 2 and over the years I have worked in most year groups. Children always ask me which year group I like teaching the most, but I honestly couldn't say - I love working with children of all ages and find my job extremely rewarding!
When I'm not at school, I enjoy trying out new recipes,
doing anything creative or crafty and cuddling up with my two cats: Lapo and Nonna. They're a special breed of cat called ragdolls.
Ragdolls are best known for being large, fluffy and very sociable - they follow me everywhere I go and even greet me at the door when I get in.
My friends and family would describe me as quirky, my colleagues would say that I was powered entirely by tea and the children in my class would probably say that I was a crazy cat lady.
Even though I'm not a morning person, I look forward to waking up and coming to school everyday, because each day is different. I get to spread my creative wings, work with lovely people and talk - I'm definitely good at that!
I look forward to all of the exciting adventures ahead at Hartside Primary School and I feel very lucky to be part of such a wonderful school community
Jan Blakey - Class Teacher
I am a teacher and I work in Year One.
I have taught at Hartside in the past but returned in November 2016 to Year One after working in other Durham schools for a while. I soon discovered there were no other schools quite like ours and knew I had to come back.
I really enjoy working in Year One because I can see how much they change and progress in such a short space of time, I love their sense of fun and seeing their faces when they learn something new. I feel privileged to be part of that.
My favourite subject to teach is writing. I love to see children immersed in imaginary worlds, for them to question and discover and for them to become confident authors as their skills develop.
When I am outside of school, I spend as much time as I can with my family, friends and my handsome little pup 'Murdoch'. I will travel to another country or place whenever it is possible. I have been to many distant countries which include staying in the jungles of Borneo, with Hilltribes in Thailand, rice farmers in remote areas of China and in a tent in the middle of the Okavango Delta. I have had many exciting adventures, (some of which have been quite scary) but I would like to have so many more. I also enjoy visiting all of the beautiful places around the UK in my touring caravan, Murdoch adores that too.
I love nature, learning about wildlife and conservation. My dream, hopefully in the near future, is to spend the summer holidays as a volunteer for a conservation project abroad with orangutans, gorillas, sloths, turtles or sharks. I would also like to teach children in remote areas of Africa, South America or India where they are not as fortunate as us in the UK.
Michelle Addison - HLTA
I am a Higher Level Teaching Assistant and I work in Year Two alongside Mrs Simpson.
I enjoy working in Key Stage One, welcoming the children from Early years and watching them grow in personality and gain independence in the two school years they are with us is really rewarding for me.
As a HLTA one of my favourite subjects to teach is Topic. I enjoy teaching the history element of the curriculum as I love seeing the children's faces light up with excitement when learning about the past and the amazing questions and answer sessions that this brings.
When not at Hartside my favourite thing to do is spend time with my family, travelling is also a huge part of my life both abroad and in this country with our motorhome as I love visiting new places.
Any spare time I then have left is when you will find me engrossed in a book. Reading has always been a passion of mine and I cannot walk past an old book shop without going in and coming out with a book in hand. Our loft is filled with boxes of books and our study is floor to ceiling books. My wish is to one day live in an old Victorian house with a huge library - well I can dream and hope that Mr Addison reads this! Classic novels are my favourite with Bram Stoker and Jules Verne being among my author of choice, however I am a closet J K Rowling fan and adore Harry Potter. Professor Snape and Bellatrix Lestrange are my favourite characters and as the Addison children will tell you I cried when I entered Harry Potter World in Orlando an embarrassing fact which I am in no doubt they will never let me forget.

Sarah Hall - Class Teacher
I am the year 6 teacher at Hartside. My favourite subject is maths. I love doing maths and I also enjoy maths lessons with the girls and boys in my class. Since I became the year 3 teacher I have loved finding out about lots of new things and sharing everything I learn with my class.
My favourite part of being the year 3 teacher is when the girls and boys share their news. I love hearing all about what they do at home with their brothers, sisters or other family and about what their favourite things to do are.
My favourite author is Michael Morpurgo and I really adore his book Kensuke's Kingdom.
Outside of school life my favourite thing is spending time with my children, Bethan and Lewis. I enjoy reading, swimming and walking my two dogs Lily and Clover. I also have four pet lizards which I have had to learn all about in order to take care of them and give them what they need.

Nicola Clarkson - Class Teacher
My name is Mrs Clarkson and I am the year 3 teacher at Hartside. My favourite part of being the year 3 teacher is when the girls and boys share their news. I love hearing all about what they do at home with their brothers, sisters or other family and about what their favourite things to do are - the children cannot wait to tell me their news too!
My most favourite subject to teach is PE, possibly because it is a subject that has been a large part of my life since I was very young. From being the age of 4, I took ballet, tap and gymnastics lessons. Then, a little later, I joined the local swimming club and trampoline club – all of which I had tremendous fun doing!
Outside of school, I love running, having lots of messy fun with my 2 young children, Emmie and Tom, as well as reading lots of exciting stories! My favourite author is Michael Morpurgo and I really adore his book Private Peaceful, even though it made me cry several times!

Rebeckah Johnson - Teaching Assistant
Hello! My name is Mrs Johnson and I am Year 5's Teaching Assistant. I joined Hartside in November 2016 and I am very excited to be a part of such a wonderful, friendly school.
I have worked with children of all ages for almost ten years now and I cannot imagine doing anything else! Some of my work has been with Early Years and Key Stage 1 children (which is why my favourite author is Julia Donaldson) but the challenge of working with the older children is so much fun!
One of my favourite things to do is to sing! I will sing anything… anywhere! One of my most memorable experiences was working along side the cast of 'Mama Mia'on Broadway in New York. We got to sing, act and dance with the cast before the actual show; it was a fabulous experienced and opened up my love for drama.
My little boy, Remy, keeps me very busy when I get home on an evening and we love to go swimming, play at the park, and sing songs together as often as we can!
Michelle Mckeown - HLTA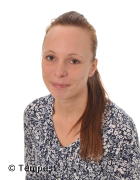 I first came to Hartside Primary as a student in 2009.I was fortunate enough to be offered a job in Reception class after my college placement had finished.
I have since worked in every year group,I am currently the Year 6 TA and have been for the last two years.
Outside of school I spend my time with my 3 children. We enjoy days out to the seaside, going swimming and exploring different parks.

Richard Pratt - Teaching Assistant
Hello, I'm a Teaching Assistant within Key Stage 1. I am a lively, outgoing and enthusiastic young person who enjoys coming to work and knowing that I'm making a difference to a child's early life. I started here as a volunteer in 2014 within EYFS and year 6, then after a short while I was asked if I would like a full time job as the SEND TA in key stage 1. I was so excited that I had been given this opportunity here at Hartside as the school has always been close to my own heart as I came here myself as a child. I have now been here for over 2 two years and love the fact that each day can bring a different challenge, it's not just the children who learn here, we do too! I am very interested in trying to get children into reading as I am dyslexic - I never got the chance to find out how fun reading can be as a child. Also I don't hide the fact I suffer from dyslexia because I feel children should know that even if they have a difficulty they can still achieve. I love to sing (but can't very well) and one of the highlights of my singing year is the Eurovision song contest, one day we will win again! I have started a singing club within the school for key stage 2.
Elaine Mills - Teaching Assistant
My name is Mrs Mills I have worked at Hartside for almost 5 years. I work as a Special Needs Teaching Assistant in Key Stage 1 dividing my time between Year 1 and Year 2. I thoroughly enjoy working within Key Stage 1, it is such a joy seeing how quickly the children progress and develop. I have a reputation for being a big softie so lots of the children like to come and show me all of their injuries (luckily most things can be sorted with a special plaster!).
Outside of school I enjoy spending time with my family. We like to go for walks in the forest or (my favourite) the beach with our Border Terrier, Jenny. I also love reading, baking and keeping fit.
Emily Coburn - Teaching Assistant
My name is Miss. Coburn and I am a Special Needs Teaching Assistant working between Year 1 and Year 2. I love working with the children in Key Stage 1 and share their enthusiasm for learning. My passion in school is seeing the children progress and sharing the joys in their achievements.
Although, I'm not a big reader of fiction books I've usually got my head down reading strange articles and learning new facts. I especially love exploring languages and cultures. I was born in The Netherlands and went to school there until I was 8, I then came to live in Weardale. My favourite subject as a child was History. During my infants under the Montessori schooling system I would often choose to learn biology or geography as the world fascinates me.
I've had to adapt to a few different schooling systems in my life but have to say working at Hartside Primary is definitely one of my favourites!
I love travelling and have been lucky enough to have been to Asia several times and have seen quite a few countries in Western Europe. I am very family orientated and spend most of my spare time running around after my son Jazey, who is 4. We love to read stories together, do lots of walking and get really messy with arts and crafts.
Fiona Tindale - Class Teacher
Hello, my name is Mrs Tindale and I have worked Hartside for almost 9 years! I love teaching in Key Stage Two and my favourite thing about my job is seeing all the children enjoy their day at school.
I lead Mathematics across the school and every week I look forward to seeing who our 'Super Mathlete' of the week is and which class has scored the most points! The current record is held by Year 2, who scored over 40,000 points in one week – I wonder if any class can beat that score!
Outside of school I enjoy family time and having days out with my two young children who especially enjoy going to the farm.
Tim Pratt - Class Teacher
Hello, my name is Mr Pratt and I am the year 5 teacher. I'm very much interested in all things international and I'd like to think that the children in my class get to learn a little bit more about the big wide world.
For twelve years before coming to work at Hartside, I taught English to children in Taiwan. Taiwan is a beautiful island, in the Pacific Ocean, not too far from China. In addition, I have lived in France and Hong Kong. As you might have guessed, my wife and I adore travelling to new countries with our two young sons. Once abroad, we like to visit the famous sights, find out about the local way of life, and (most importantly) try their different foods.
Year 5 is a really exciting year to teach. By this stage, the children are growing more independent, developing their own interests and are able to make discoveries on their own, which means that I am able to learn from them just as they learn from me. The children regularly astound me with some of the ideas that they come up with and the problems that they are able to solve.
I am a keen supporter of Sunderland and follow Durham's progress in the cricket. My enjoyment of sport also means that I try to take my class out for games whenever time allows.
Other than that, I enjoy reading, cooking, and taking my three legged, Taiwanese dog, Florence for walks in the woods.
Clare Race - HLTA
I am a Higher Level Teaching Assistant in Year Four at Hartside. My favourite lessons are Maths and Art. I love thinking of fun and creative ideas to share with the children during reward time on a Friday afternoon.
I enjoy singing whether it is rehearsing for a school performance, in the car or while I'm doing my housework! I also enjoy cooking for friends and family and testing out my unique recipes on them!
I am known for my enthusiasm when it comes to fancy dress outfits on non-uniform days. I love getting dressed up and even have a whole wardrobe full of fancy dress outfits at home!
I have two cats called Felix and Missy who get up to all sorts of mischief. I like sharing my stories about them with the children and hearing their stories about their pets
Helen Keeler - Teaching Assistant
I am a Teaching Assistant working in Year Three.
My favourite lesson is maths, I get very excited when the boys and girls achieve a star for learning their times tables.
I love to listen to the children read, hearing the different voices and expressions that they use always puts a smile on my face.
Outside of school I am a black belt in karate, however I don't have much time to train these days as my young daughter keeps me very busy. My exercise regime has had to change, so come a weekend little one is strapped in her pushchair for a long refreshing walk in the countryside.