Academy Council
Helping Children progress and succeed
The Governing Body of Hartside Primary School has a strong
focus on its three core strategic functions:
Ensuring clarity of vision, ethos and strategic direction;
Holding the Headteacher to account for the educational performance of the school and its pupils, and the performance management of staff; and
Overseeing the financial performance of the school and making sure its money is well spent.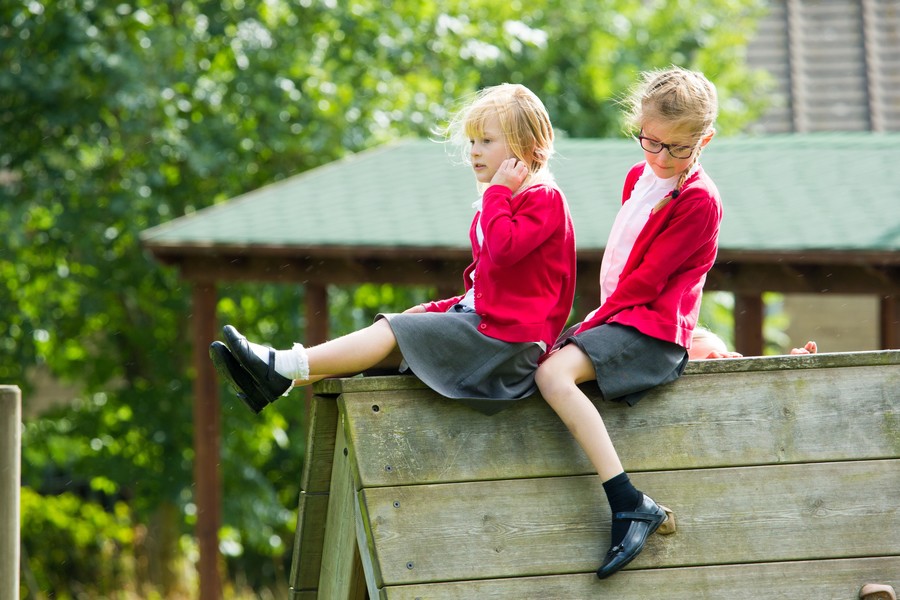 Meet the members
Mrs Margaret Compton
Chair
.I have been a Governor at Hartside for several years and vice chair for the four years prior to my appointment as Chair in 2017.
I love the school and everything it stands for. I am very proud of our achievements both academically and in the variety of sports we compete in. I love to be involved with the children in school and enjoy the hour every morning for breakfast club, plus helping with school productions.
I have lived in Crook since 1987 when my late husband Roy and I moved into the Uplands Hotel. My daughter was a pupil at Hartside from 1988 and on leaving Parkside she joined her two brothers in the Royal Air Force. She commissioned from Cranwell in 1992.
Outside of school, I enjoy reading and travel and am an active member of Inner Wheel. I enjoy spending as much time as possible with our children and 9 wonderful grandchildren.
I am very keen to get to know parents and we are going to hold regular Governors' Surgeries. Unfortunately the first one in November was not supported but I hope that we can encourage parents to call in the next one we arrange if only for a chat about the school and a 'cuppa'.
Governors are an important part of the school and we feel that parents would probably like to know exactly what the role of a School Governor is. I can be contacted at any time through the school and would be delighted to answer any queries you may have.

Mrs Elaine Mills - Support Staff Governor
I have been a Staff Governor at Hartside Primary for about a year and have worked within the school for three years as a Teaching Assistant. I have three children, two grown up sons and one daughter, they have all attended Hartside. Before I came to the school I worked as a Pharmacy Checking Technician for eighteen years. I really enjoyed my job in pharmacy but my real passion was to work with children, so I decided to take the plunge and retrain. I'm so pleased I did as it's such a rewarding and satisfying job to do.
I know what a dedicated and hardworking team we have here at Hartside and I am very proud to be part of it.
Mrs Lisa Little - Parent Governor
I have been parent governor at Hartside for 5 years now I am vice chair.
My aim is to make sure that the supportive, nurturing atmosphere which we promote in school is upheld. Every child is an individual and will be supported and guided along their journey here. My ares of special interest include PE and Literacy
I enjoy being part of a dedicated team with the drive to provide outstanding education for the children in this community.

Mrs Nicola Clarkson - Teacher Governor
Mrs Anne Hanlon - Parent Governor
I joined Hartside Primary School's governing body in 2013 as a parent governor when my eldest daughter started reception class. My youngest daughter is now also at the school and had the benefit of being able to start in the nursery.
I wanted to become a governor to make a difference to the education of all the children at Hartside and I am proud to be part of a committed governing body, helping our children be happy, confident and giving them a positive start to their education.
I am currently the governor with responsibility for SEN and creativity.
Cllr. Anne Reed - Co-Opted Governor
Hi my name is Anne Reed and I am married to Steve, we have 2 grown up sons and grandchildren. I was born, raised, went to school, worked and still live in Crook. My paternal family (The Storey's) have lived in this area since 1871. My great grandfather being John William Storey aka Jack Horner who was one of the founder members as well as Trainer /Manager of Crook Football Club AFC who took his team to Barcelona and brought home the Barcelona Cup.
I started work at the age of 13 years, working for Crooks Grocery Store in Wilson Street before taking up a full time position at Ramar Dresses Ltd, Crook. I later studied to gain teacher qualifications and then successfully gained a position with Social Services working with Adults with learning disabilities and overlapping mental health issues, based mostly at The Behavioural Therapy Unit at Homelands Hospital, Crook and subsequently the Durham Centre at Aykley Heads. Further studies at University level secured my position as a Lecturer at Bishop Auckland College.
In 2011 I decided to offer care and support to children who entered the care system and I presently still offer support to main carers.
In May 2017 I was elected as a County Councillor for the Crook division and in the same year I proudly became a governor for Hartside Primary Academy. As a governor my aim is to:
Ensure the school delivers the best possible education for children and young people.
I want to develop relationships with parents and their families so that the school has a solid community base
To become more involved with the activities and events that the children and parents/ family participate in
To ensure that the children's experience of school life is a enjoyable and positive one by attending meetings , speaking with children and becoming involved in activities at the school.