We provide 15 and 30 Hour Places for 3 and 4 Year Old Children
Admissions
From September 2017 many of our three and four year old children will be eligible for 30 hours free childcare in our Nursery.
You can now check if you are eligible for 30 hours childcare at https://www.childcarechoices.gov.uk
Free childcare will be available between 8am and 5.30pm in term time. If eligible complete the declaration form, available to download on the right, and return to the Office.
Families who are not entitled to 30 hours free childcare will still be eligible for their 15 hours free Nursery place.
The Nursery application is available to download on the right, please complete and return to the Office, to add your child's name to our waiting list.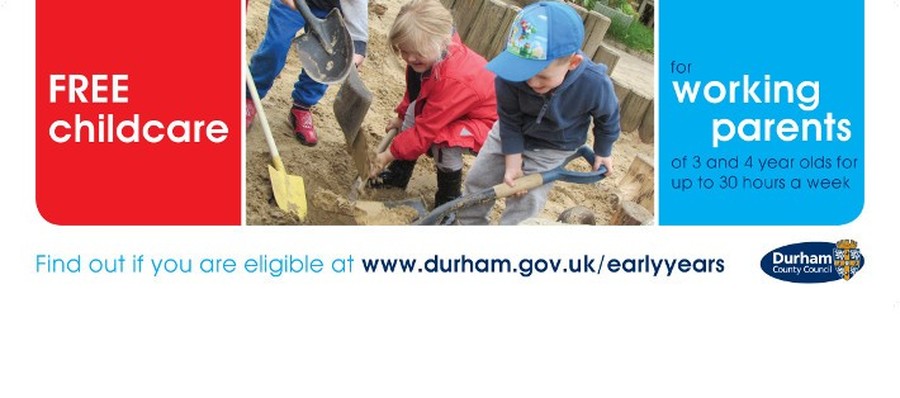 From January we have a limited number of places available for 2 Year Old Children!
Click on the link above to check if your two year old is eligible for a 15 hours free Play and Learn place in our Nursery.