Special Times
Look at all of the exciting adventures we have been having in EYFS!
One Very Special visitor
We got a lovely surprise when we arrived in EYFS one morning to find Fire Fighter Dave Johnson had called in to see us. Although he loves visiting us to see all of the fun things we have been finding out about, today was about serious stuff. Fireman Dave had come to remind us how to keep safe if we ever saw a fire.
We found out all about his uniform which he wears to protect him when he is at work - Poppy didn't like his jacket, "It smells of dusty smoke!"
Ross impressed Fireman Dave with his super knowledge of when and why Fire Fighters sometimes have to spray foam.
Fireman Dave also reminded us all of how dangerous rivers can be, even when the weather is hot we must not be tempted to have a plodge or a swim. Mason agreed, "You should only go swimming in a swimming pool!"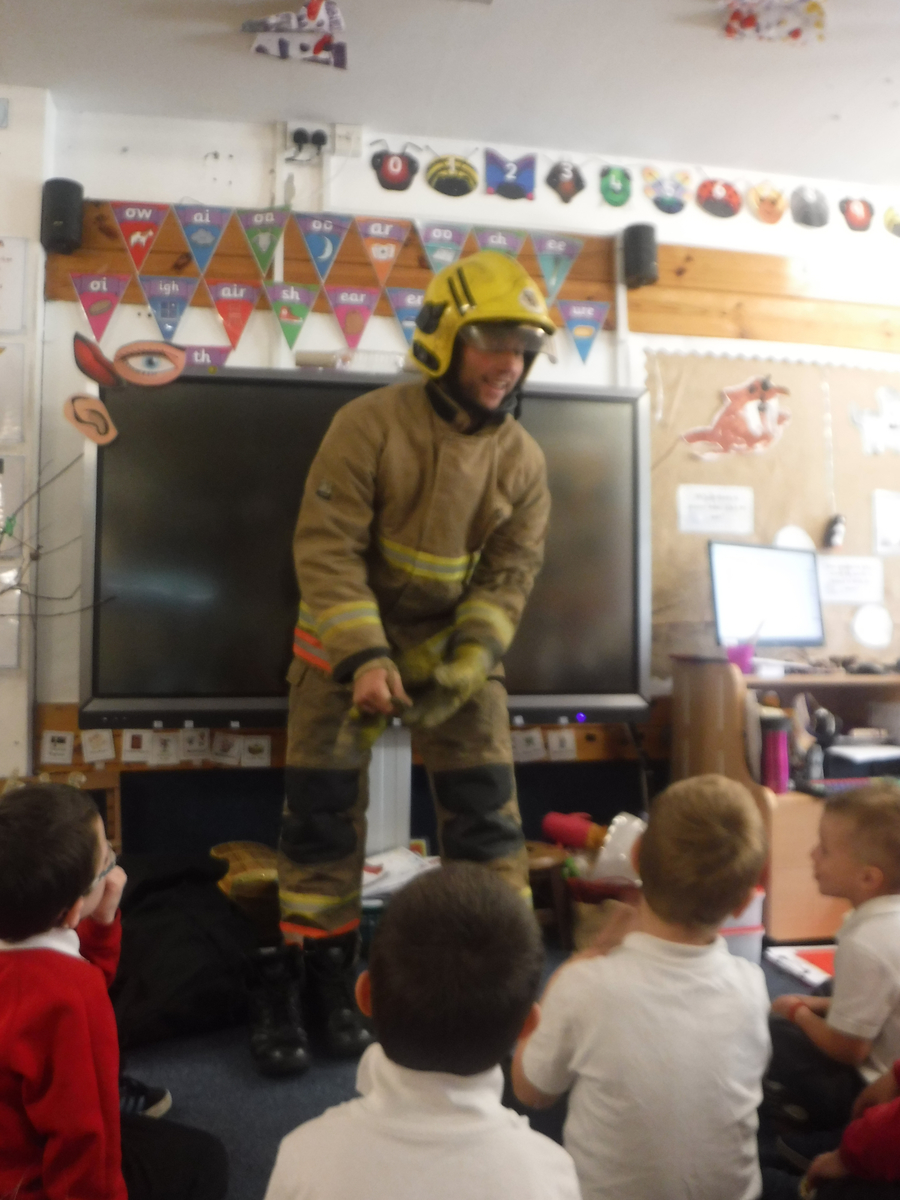 Stay and play
Phonics
A big thank you to all of the Reception class parents who attended our recent Stay and Play session. All of the boys and girls had 10 phonics challenges to complete in an hour with the help of their adults.
Popping little words, posting letters in the correct postbox, hopping to blend Miss Peas words, writing shopping lists, dot-to-dot reading and revealing the hidden digraphs were all part of the fun.
.
Mrs Claus' Kitchen
EYFS had a great time at the Gala Theatre, Durham watching the performance of Mrs Claus' Kitchen. Everybody loved Widget who made lots of mess and some big mistakes.
The magical gingerbread man made us laugh and we helped to keep Santa delivering all of the presents across the world.
bedtime Stories
On a very cold and rainy night boys, girls, Mammies, Daddies and teachers gathered in EYFS...dressed in their PYJAMAS!!!
We all gathered together to share lots of stories and books with our adults. Hot chocolate and biscuits just made the night even better!
We are very keen to promote the pleasure of reading from an early age and it was great to see our lovely EYFS boys and girls enjoying all of the books and stories we share in the unit!
Oh no it's a gruffalo!
EYFS have been on tour this week. Over 75 boys and girls travelled to Hardwick Park to find out about The Gruffalo and Percy the Park Keeper.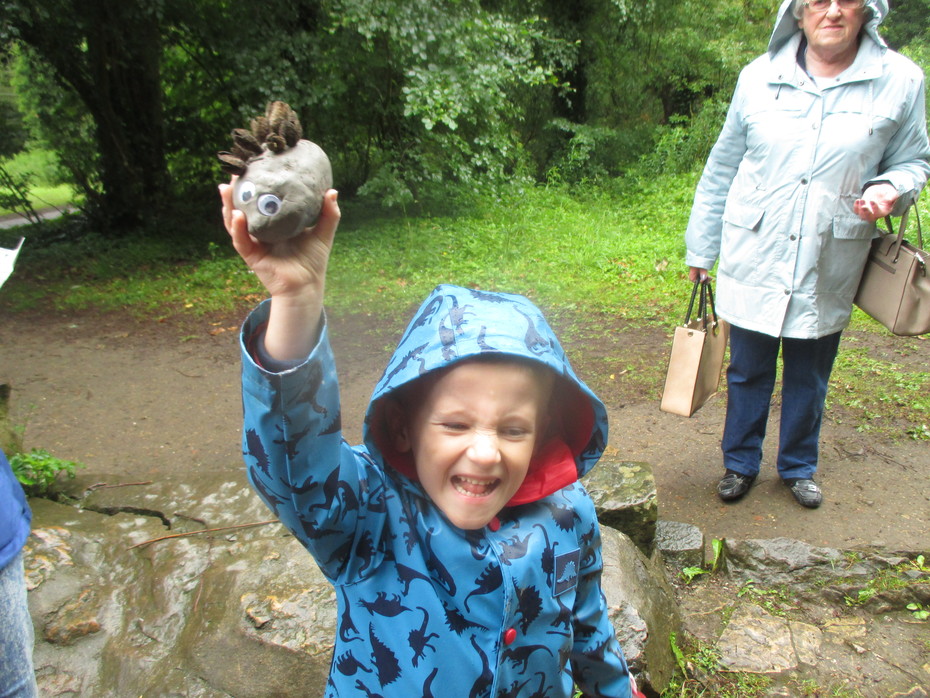 A day in the great outdoors was just what we needed in sunny July...Oh wait a minute did we say sunny, scrap that, it was the rainiest day EVER!! Mrs Hodgson kept promising the sun was going to come out but nope, the rain just got heavier and heavier. Luckily 3-5 year old children don't feel the rain!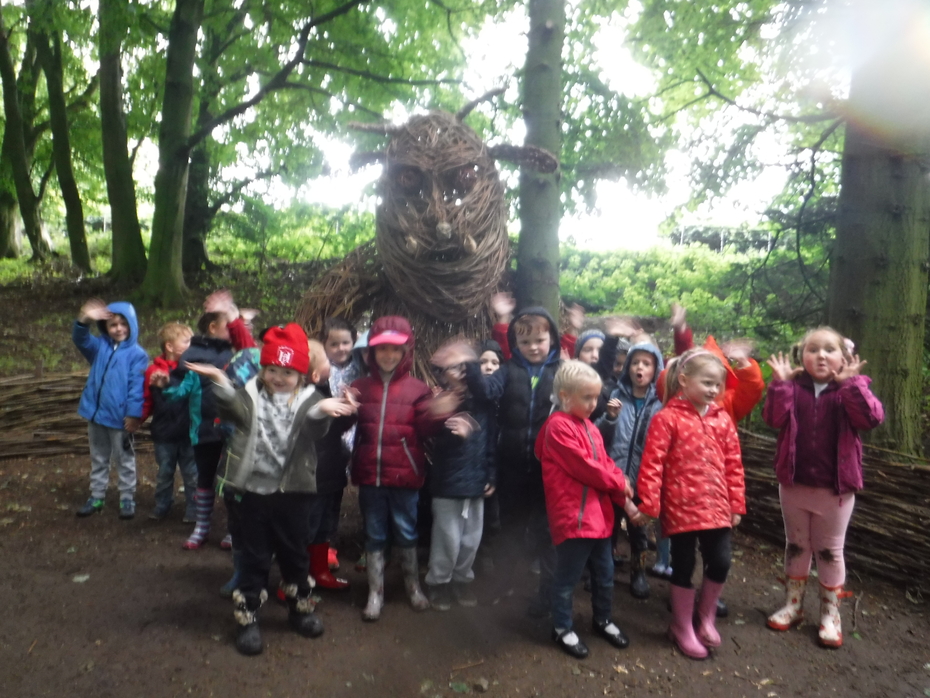 Clay mice and hedgehogs were made, in the rain. The Gruffalo was found, in the rain. We followed the string up the secret path to find the hidden animals, in the rain. Luca-J and Lexi Mae were transformed into fox cubs, in the rain. We made friends with the ducks, in the rain and we had our lunch, in the yurt!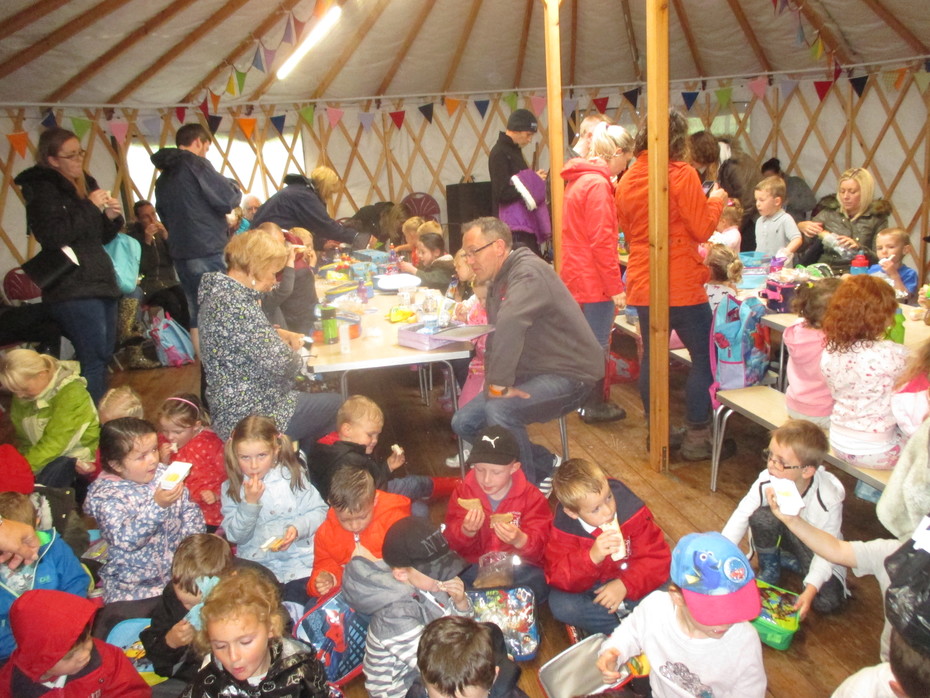 All good fun and not a moan or groan from our boys and girls.