Percy the park keeper
Nursery children have been enjoying our 'Percy the Park Keeper' story. Oh no! The poor little rabbit fell down the well! We thought of different ideas to save the rabbit!
"Put some string down for her to climb up." Noah suggests.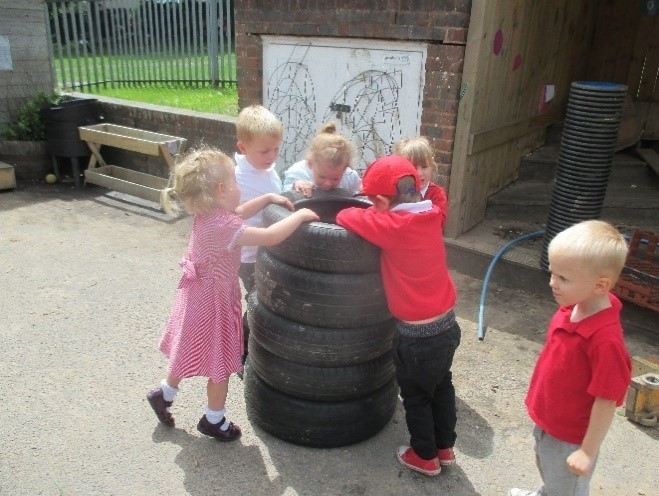 In the story the rabbit found a secret tunnel and found her way out of the well. We dug our own tunnels in the sandpit and talked about where we would like them to lead us to!
"I'm digging to the beach coz I can see the water!" Zach says.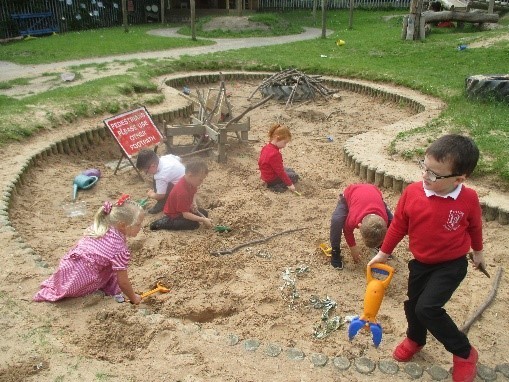 move over bob - we are builders!
At the moment the boys and girls are finding out about builders. We have found out about how to draw plans when you want to build a house and all about using cement to put foundations in. Did you know if you did not have foundations you would end up with a very wobbly house?
The boys and girls love to be builders in our garden. Brogan, Luca-J, Danny and Ross spend all morning setting up their building site.
"I'll mix and spread the cement," Brogan tells his friends as he mixes up the sand with his digger.
"You need sand and water for cement," Ross says, "Mix it good and it will stick all the bricks together!
Luca-J has a great idea, "My Granda has a round thing for measuring to make sure it is the right measure when he builds things."
The boys are mixing up the cement and starting to build their house.
"A spirit level?" asks Ross, "It's for making sure everything is not wobbly."
"No a tape measurer... That's what we need!" Luca-J remembers, "Sometimes my Granda let's me have a go of his tape measurer!"
We can read!
Reception class have just started to learn to read! They boys and girls are learning to recognise and write the single letter sounds.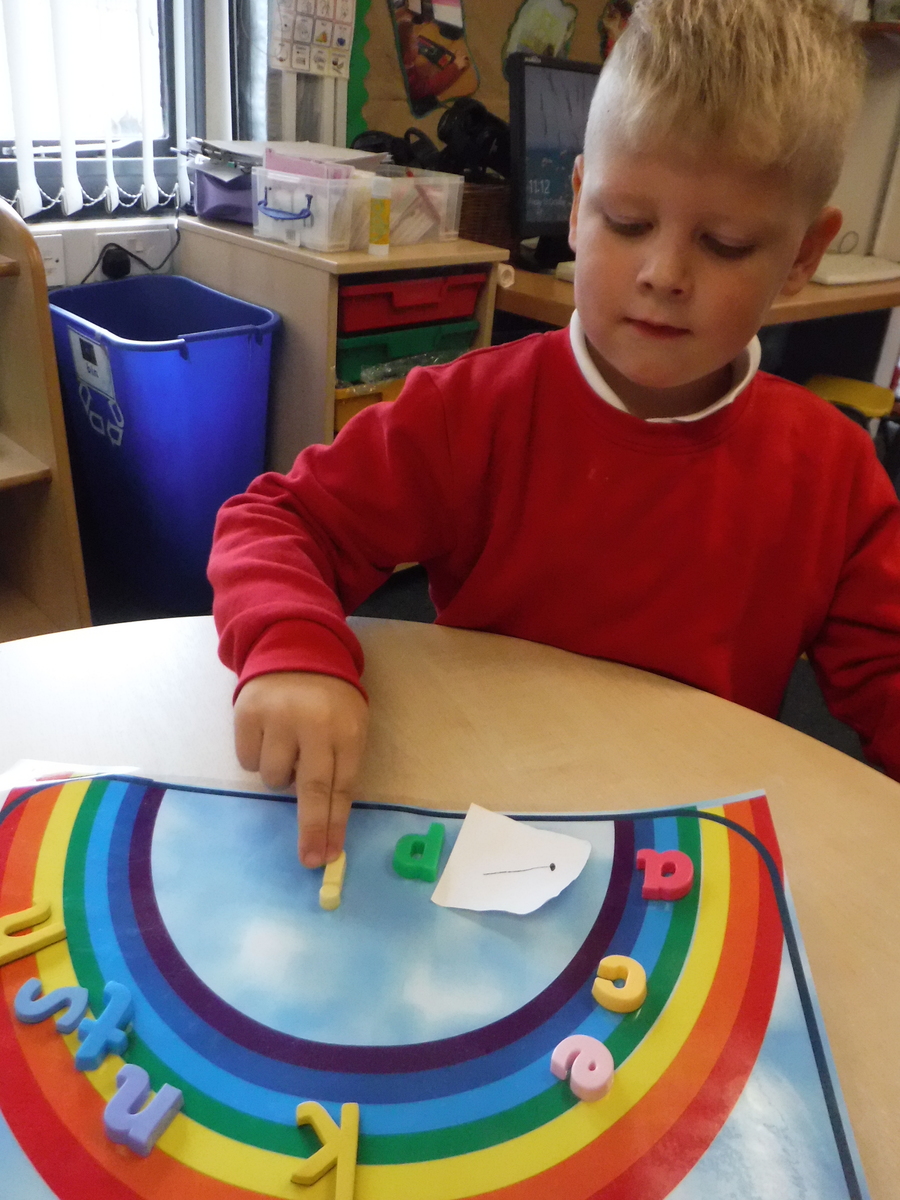 We are working very hard to try and hear little words when we crash the sounds together. This is called blending.
We are finding out which sound words begin with, and listening to see if we can hear any other sounds in words. This is called segmenting.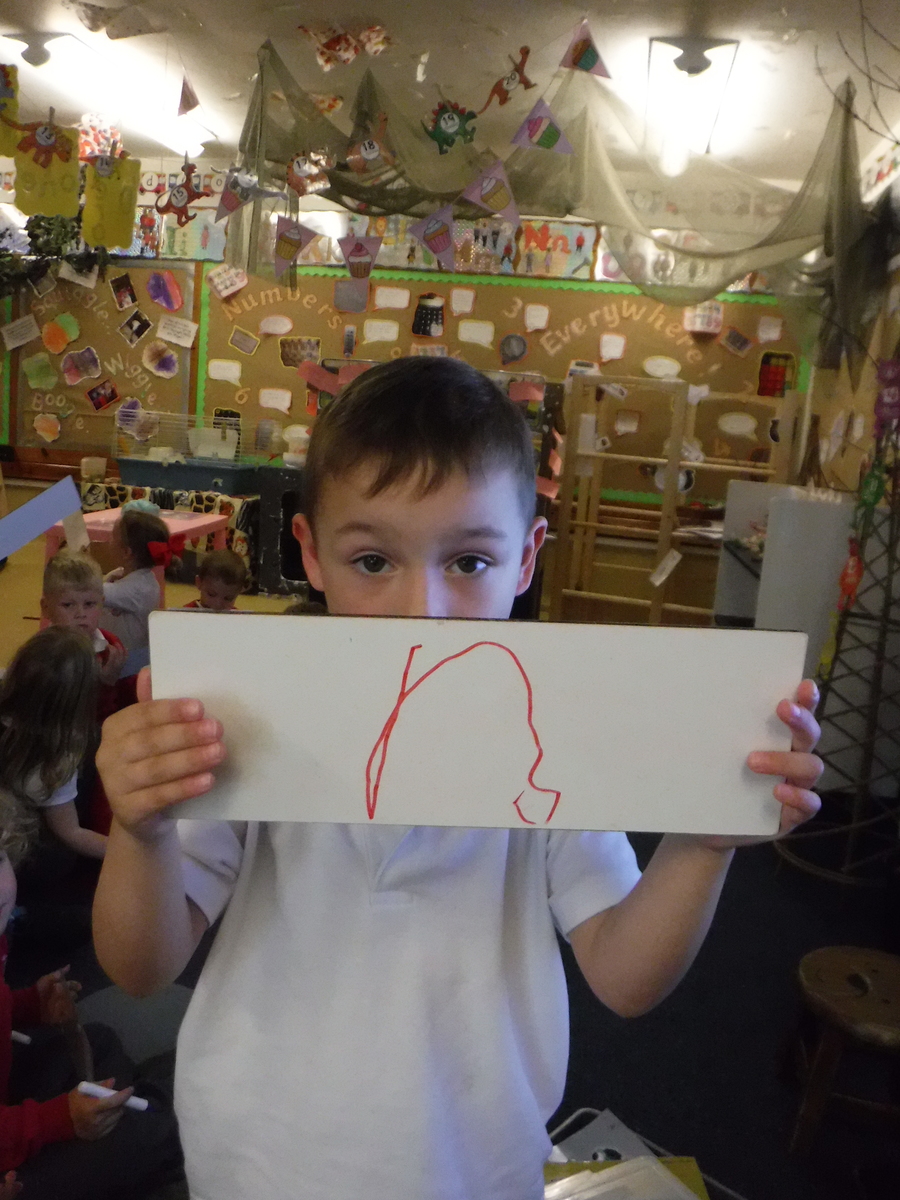 At the same time we are remembering our action words - just by looking at them!
No wonder we are all tired out by Friday!