Year 4 2018-19
Broom Hill windfarm (5th november 2018)
As an introduction to our science work on Electricity, we visited a local wind farm to find out about renewable energy. EDF kindly allowed us access to a wind turbine, so that we could see inside. We asked lots of questions and found out lots of interesting facts. Back at school, we put our STEM skills to the test. Firstly, we needed to make a circuit including batteries and a motor. Next, we had to write a programme to make the motor turn and the sparkle flash. Keeping with the renewable theme, we then used recycled materials to build a model wind turbine.
Hartside hill wind farm
Durham City Trip (29th October 2018)
Today we had our first trip of the year to Durham. First, we visited Clayport Library, where we had a chance to find out about how libraries work and listen to a story. We had a tour of the library including seeing how to find things out from old newspapers on a special machine. Next, we headed to the riverside. We boarded the Prince Bishop River Cruise boat and relaxed for a little while eating our packed lunches, then it was time to set sail! As we sailed, we enjoyed spotting bridges (some we had seen in photos at school and others were new for us). Everyone sketched the interesting details to help us to design our own bridge back at school. It was interesting to see the bridges from a different perspective as we sailed under them. What a great day!
Check back soon to see our bridges that we will design and make back at school!
Writers' Week (24th September)
This week we have been reading the book 'The Borrowers' by Mary Norton which was published in 1952. We enjoyed some role play pretending to be a borrower lost in the school. Using a green screen, we shrank ourselves to the size of a borrower! This inspired our writing and gave us lots of ideas for our letter writing. We spent time making borrrower homes reusing items from school and home to help us to write a description in our stories next week!
Year 4 2017-18
Song for europe - ein bisschen frieden
Curious about crook
Auckland Project - Visit to mining Art gallery
Today we visited the Mining Art Gallery and No.42 in Bishop Auckland as part of our local history project. We looked at many interesting pictures and had a go at still life sketching. We all made a print using the same printing press that was owned and used by the local artist, Tom McGuinness.
Visit from Bill Elliott, Beamish Museum
Year 4 were very fortunate to have a visitor from Beamish Museum, Bill Elliott. We found out lots about what life was like for people in mining families.
Escape from pompeii
During our 'Empire Strikes Back' topic, we read the book Escape from Pompeii by Christina Balit. The children were so interested in finding out more information that we decided to write fact files about volcanoes. A suggestion was given that we should make our own volcanoes! After some research, sketching and designing, we made our own Mount Vesuvius and city of Pompeii using art materials. When they were finished came the part we were all looking forward to! Using white vinegar, bicarbonate of soda and red food colouring, we errupted the volcanoes and watched as our model cities were covered in 'lava and ash'.
Broom Hill Windfarm
Year 4 have had an amazing adventure visiting Broom Hill Windfarm. It was a once in a lifetime experience to be able to see inside a wind turbine and have all of our questions answered! We learned lots about how wind is used to generate electricity. We all had a fantastic time and are thankful to all the staff there, who gave up their time to show us around! This is an afternoon that we won't forget!
Year 4 have enjoyed a fantastic, hands on day learning all about the Roman invasion of Britain. We have had the chance to become Roman soldiers, learn battle formations, debate the invasion and discover hidden artefacts.
Life Centre trip
Monday 30th October
Today we enjoyed a day at the Life Centre, Newcastle. We became scientists and took part in a workshop all about solids, liquids and gases. We also got to enjoy the other parts of the centre such as the Dino Jaws exhibit, the motion ride (some of us enjoyed this more than others!), the planetarium and a science stage show, where Olivia even got on stage to help! Take a look at the photos below!
Tag Rugby
Year 4 took part in a Tag Rugby Festival today ( 16th October) at St.John's School, Bishop Auckland. It was great fun, everyone joined in and had a fantastic time practising their tag rugby skills!
Autumn Term so far...
As part of our science topic 'states of matter' we have been learning about solids, liquids and gases. We found out about the particles in each state and practised becoming the particles to help us to remember how they are arranged. Can you see the picture of the girls below? Do you think they are being particles in a solid, liquid or gas? We also planned and carried out an investigation to see which temperature melted the chocolate button fastest.
We have a trip to the Centre for Life planned on Monday 30th October to find out more about this topic. Watch this space for the photos!
In Mathematics this half term, we have been focusing on place value work. The children in Year 4 have used lots of concrete equipment to help them to develop a secure understanding of the numbers that they are working with. We have become confident with 4 digit numbers and have even learnt about negative numbers. Take a look at the pictures below to see us hard at work! Can you spot us ordering some number cards? We had a go at ordering the negative numbers, after a bit of guidance and chat with our partners we all managed to rearrange them correctly in the end!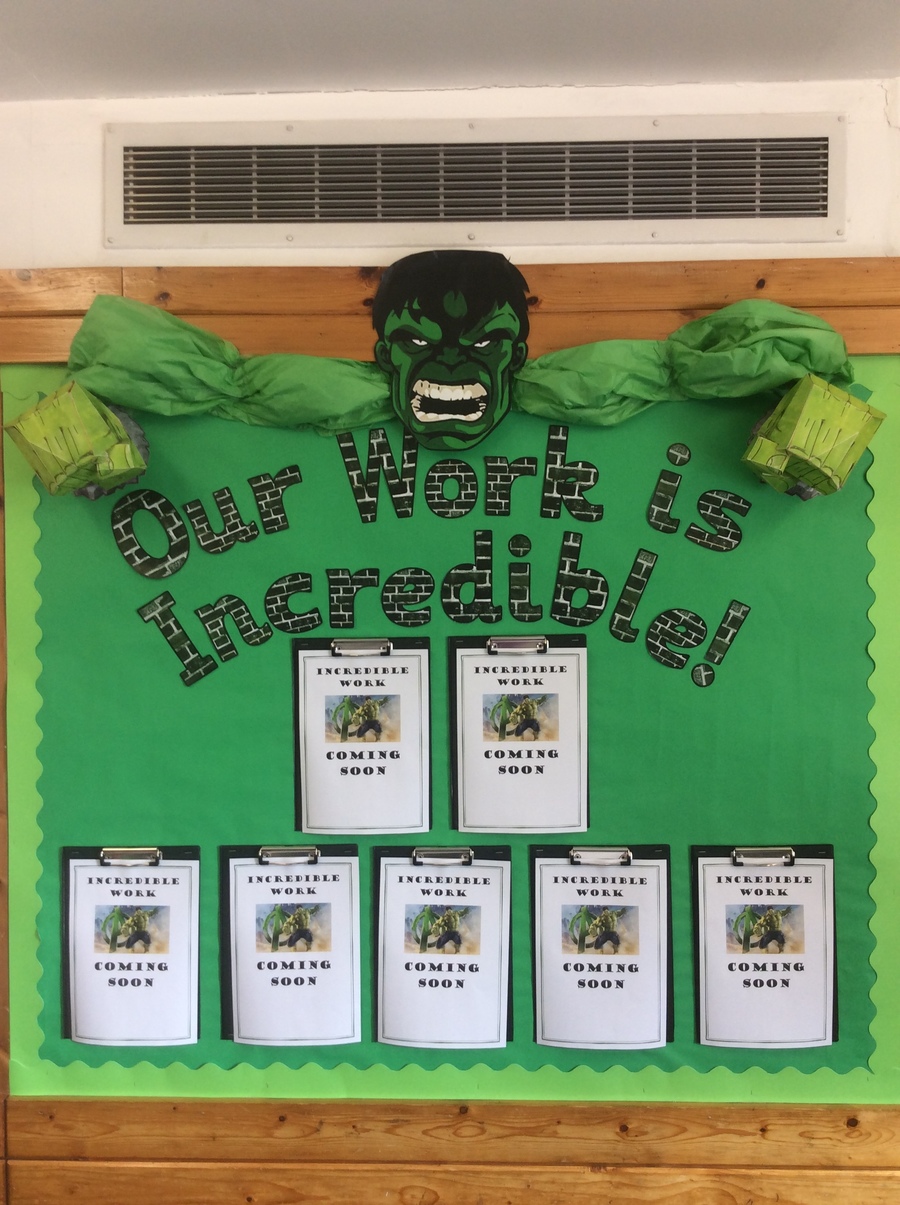 Welcome to Year Four
Welcome to Year Four! We hope that you have had an amazing summer and had lots of fun and that are ready to begin the exciting adventures in Year Four.
There are lots of things planned for our first weeks back at school. We will be reading the book 'Why the Whales came' by Michael Morpurgo and doing many different activities linked to this story.
Things to remember
PE kits (brought in Monday and kept in school until Friday)
A named water bottle
Swimming kits on a Friday
We are looking forward to our year of learning together.
Mrs Tindale and Miss Race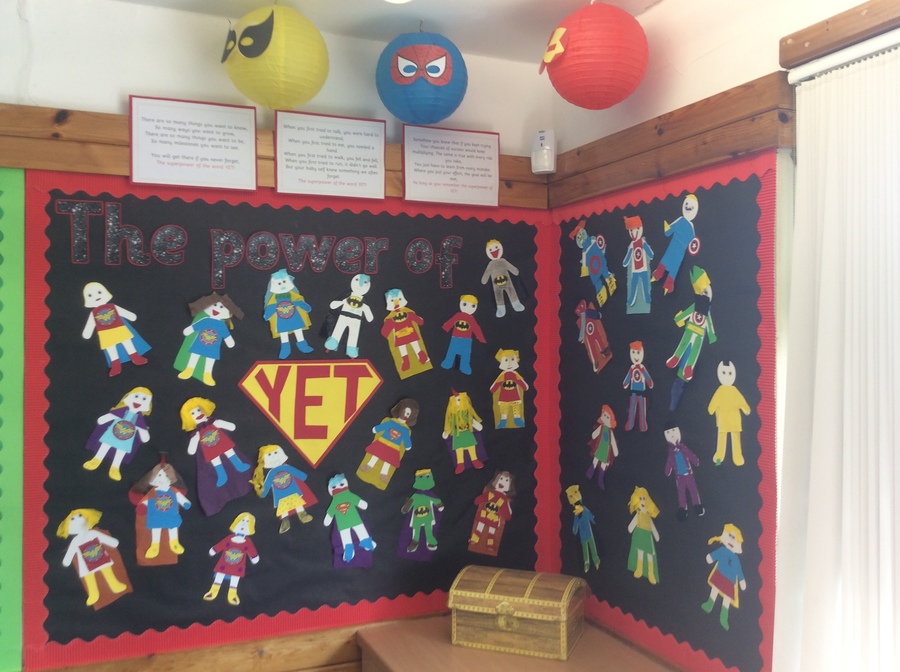 There are so many things you want to know,
So many ways you want to grow,
There are so many things you want to be,
So many milestones you want to see.
You will get there if you never forget,
The superpower of the word YET!
When you first tried to talk, you were hard to understand,
When you first tried to eat, you needed a hand.
When you first tried to walk, you fell and fell,
When you first tried to run, it didn't go well.
But your baby self knew something we often forget
The superpower of the word YET!
Somehow you knew that if you kept trying
Your chances of success would keep multiplying. The same is true with every risk you take,
You just have to learn from every mistake.
Where you put your effort, the goal will be met,
As long as you remember the superpower of YET!