Year 5 have been learning all about the Anglo Saxons this term. They visited Jarrow Hall for a Beowulf themed day. Please watch the short video below to see what they got up to.
Hockey / Netball Festival at Parkside Academy
In March, Year 5 braved the wet and cold to take part in a hockey and netball festival on Parkside's (fortunately) artificial pitch. The class was divided into three groups and spent about 10 minutes on each activity, both practicing skills and playing competitive games.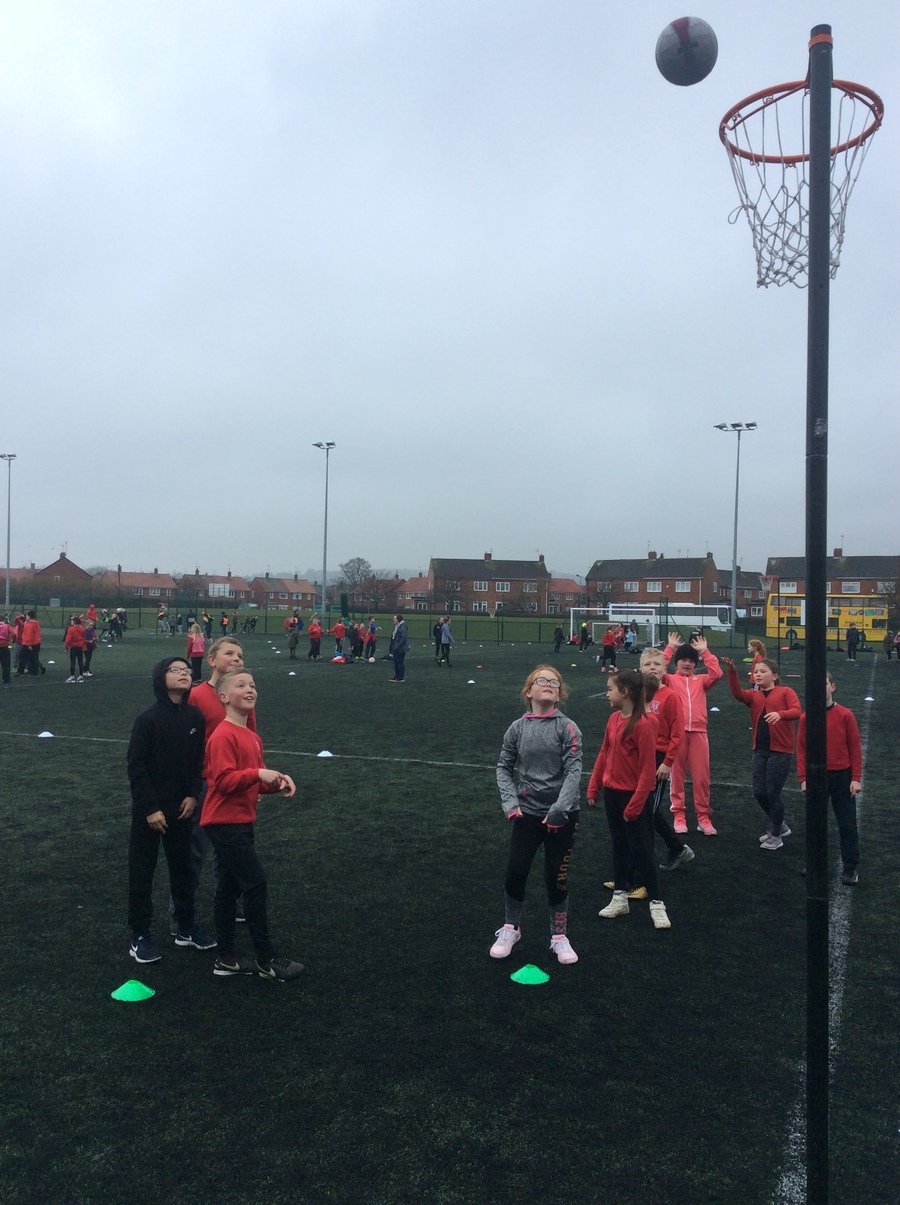 Year 5 Trip to The Baltic Arts Centre
This term, Year 5 have been learning about the Americas, and as part of this topic, they have been finding out about the Maya Civilisation. On our trip to the Baltic, the children created Mayan inspired art, using a variety of different paints, brushes and techniques. Some of the results were amazing. After the workshop, we had time to explore the rest of the gallery and the Quayside.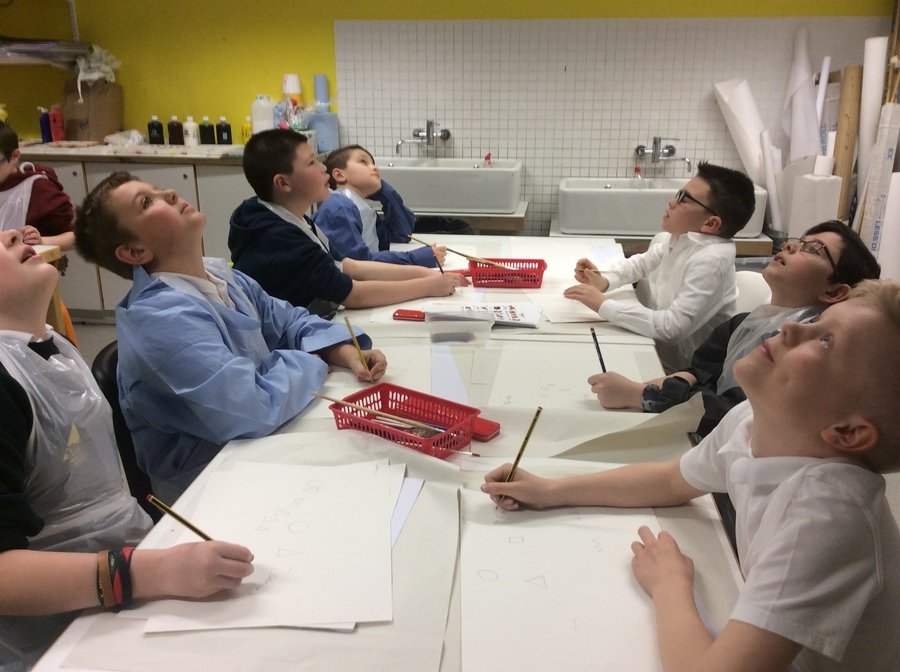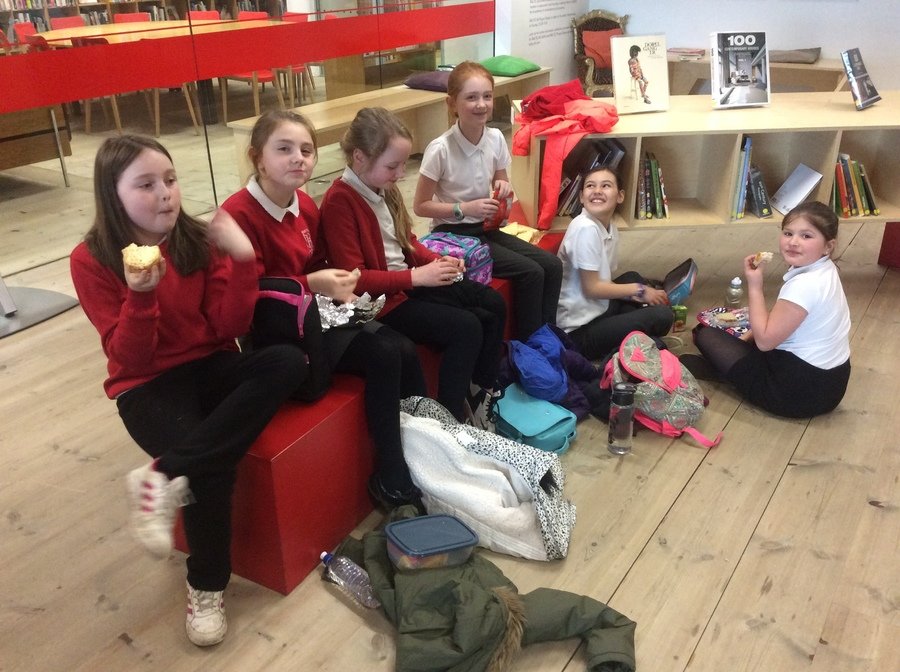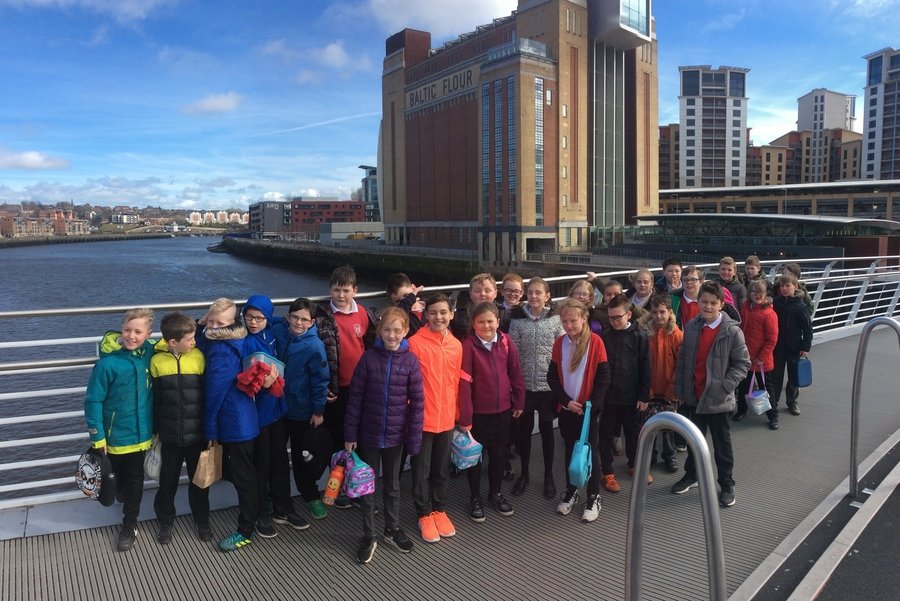 Multiskills Day at Parkside Academy
Each term, Year 5 take part in a multiskills day at Parkside Academy. This gives the children a taste of what life at secondary school is like before deciding which secondary schools to apply for in the first term of Year 6. This term, Year 5 had a maths, a science and an art lesson and very much enjoyed their lunch in the Parkside canteen.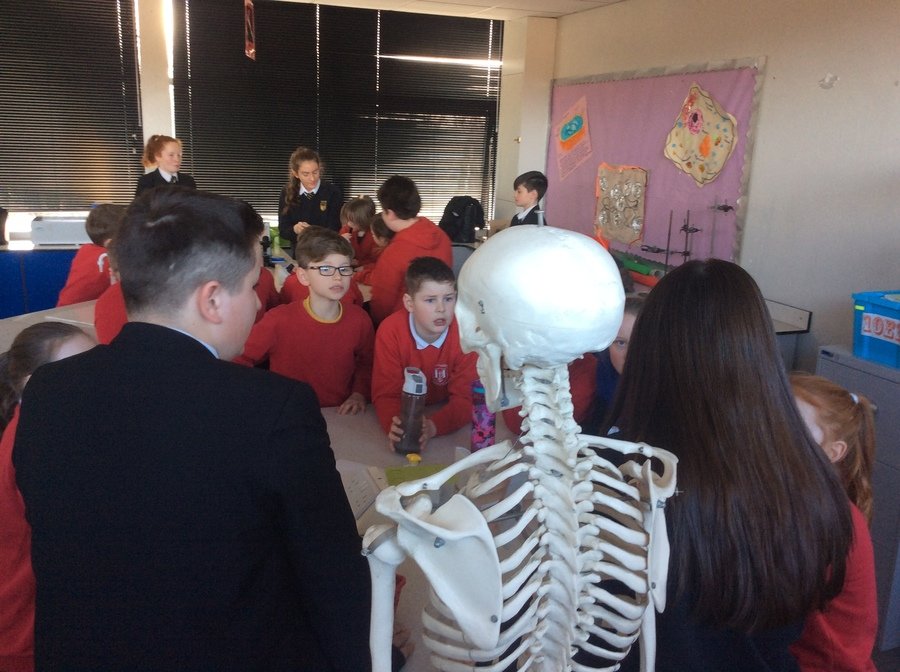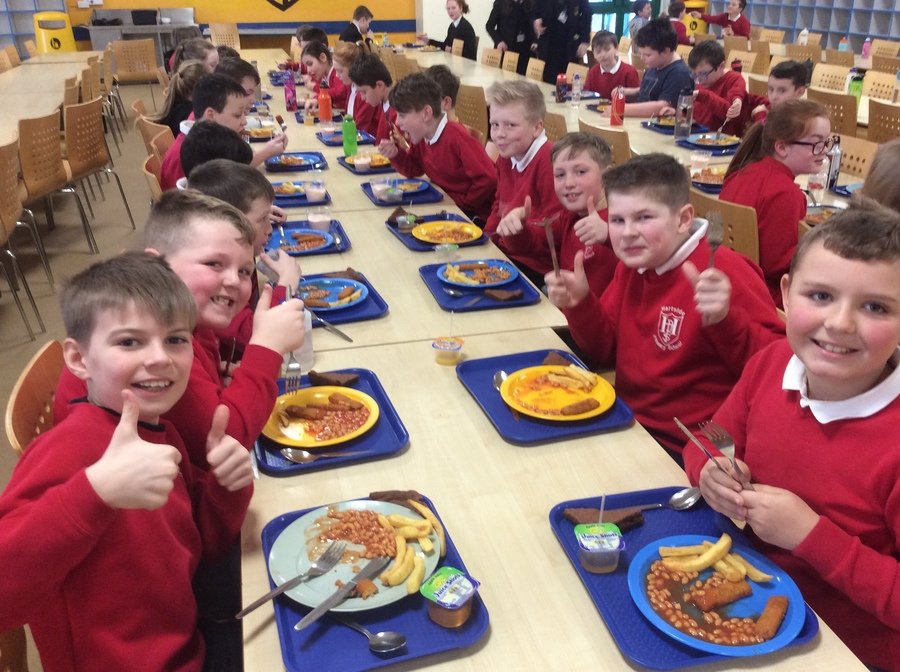 The Easter Journey at St Catherine's Church
In March, Year 5 were very fortunate to be invited to St Catherine's church in Crook to take part in an Easter Journey. The children learned about the events of Holy Week from Jesus' arrival in Jerusalem, to his disappearance from the tomb and subsequent meeting with Mary Magdalene on the morning of Easter Sunday. Along the way, the children sampled some of the food that would have been eaten at the Last Supper, and experienced what it would have been like hiding from the Roman Soldiers in the Garden of Gethsemane.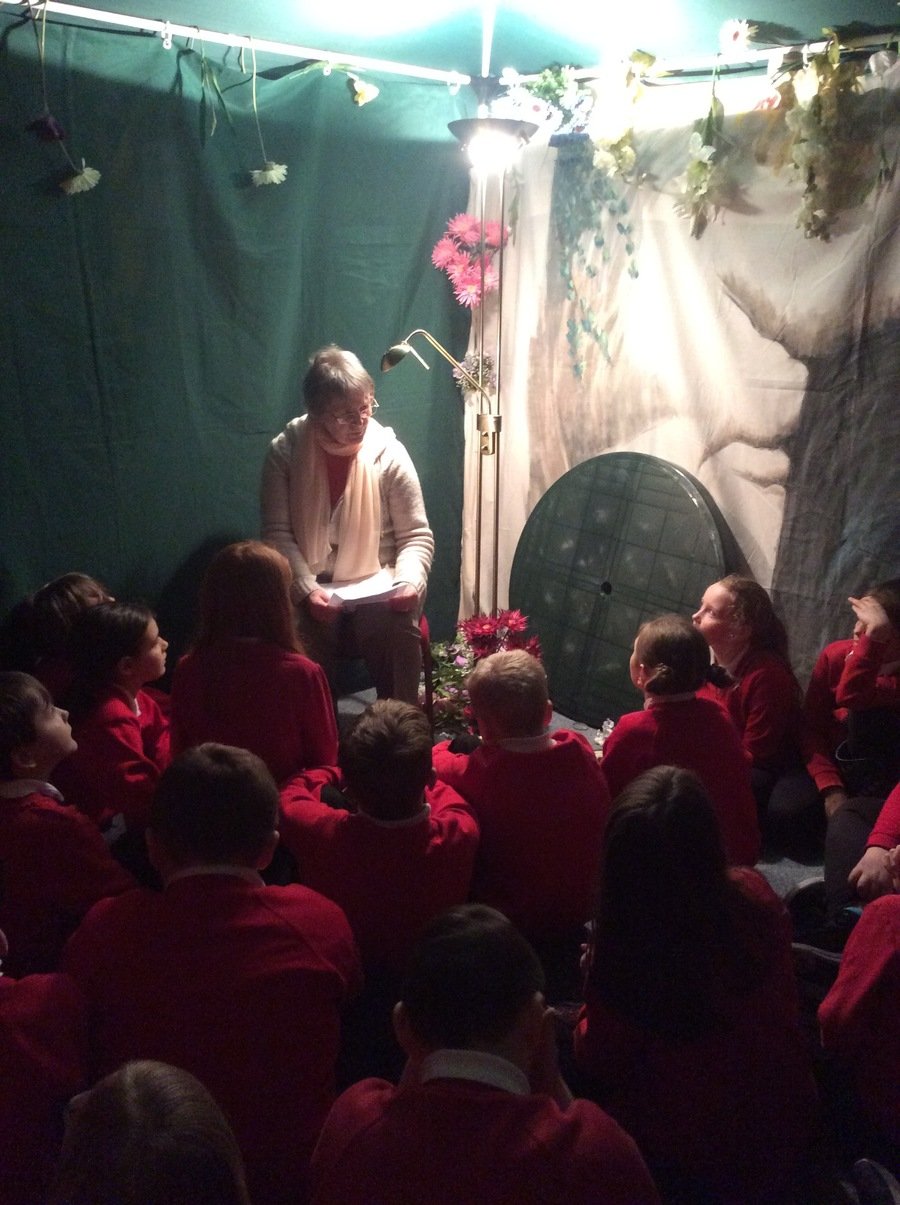 Year 5 Visit to Jarrow Hall
Year Five have been learning about the Anglo Saxons this term, and this topic was very much brought to life with a visit to Jarrow Hall. The children learnt about the sorts of livestock that the Saxons would have reared (and shared a house with!) then they tried a 'delightful' Saxon delicacy. The Saxons had quite a different system of law and order, and the children reenacted a trial of Alfred, who was accused of killing his best friend. Finally, and most popular of all, the children learnt about the sort of weapons that the Saxons would have used, and staged a mock sword battle against the marauding Vikings. On this occasion, the Saxons won.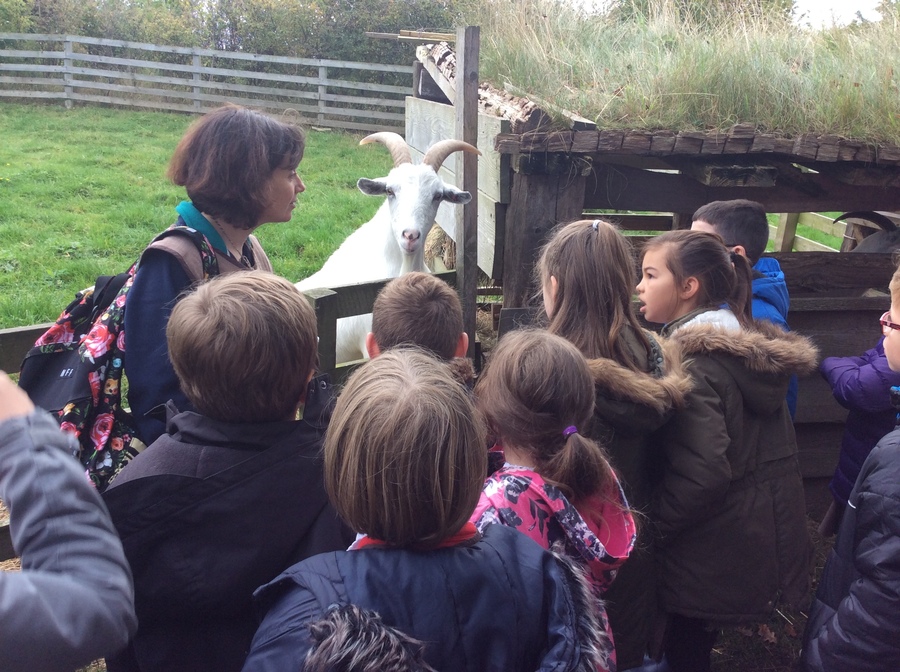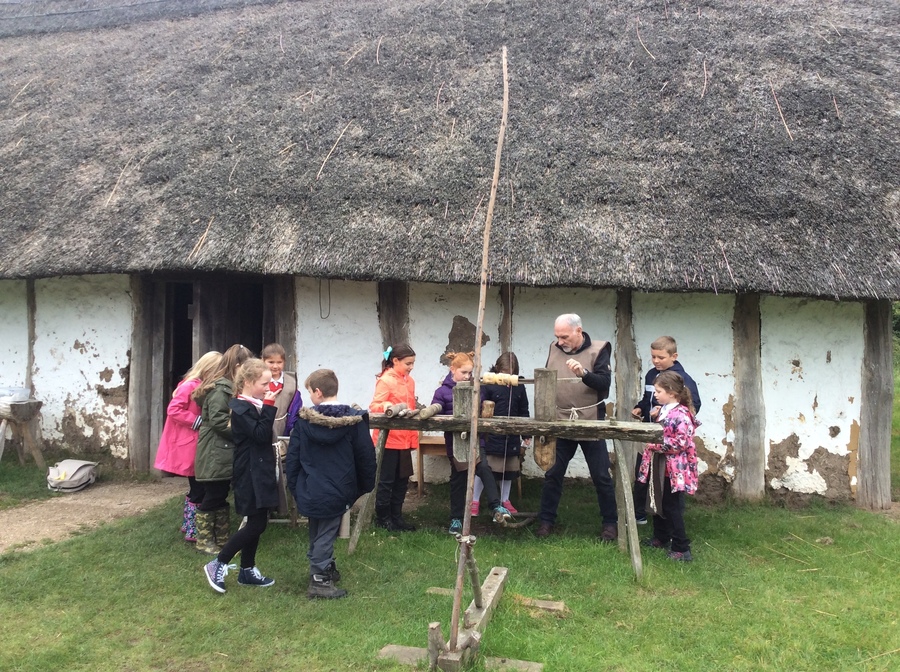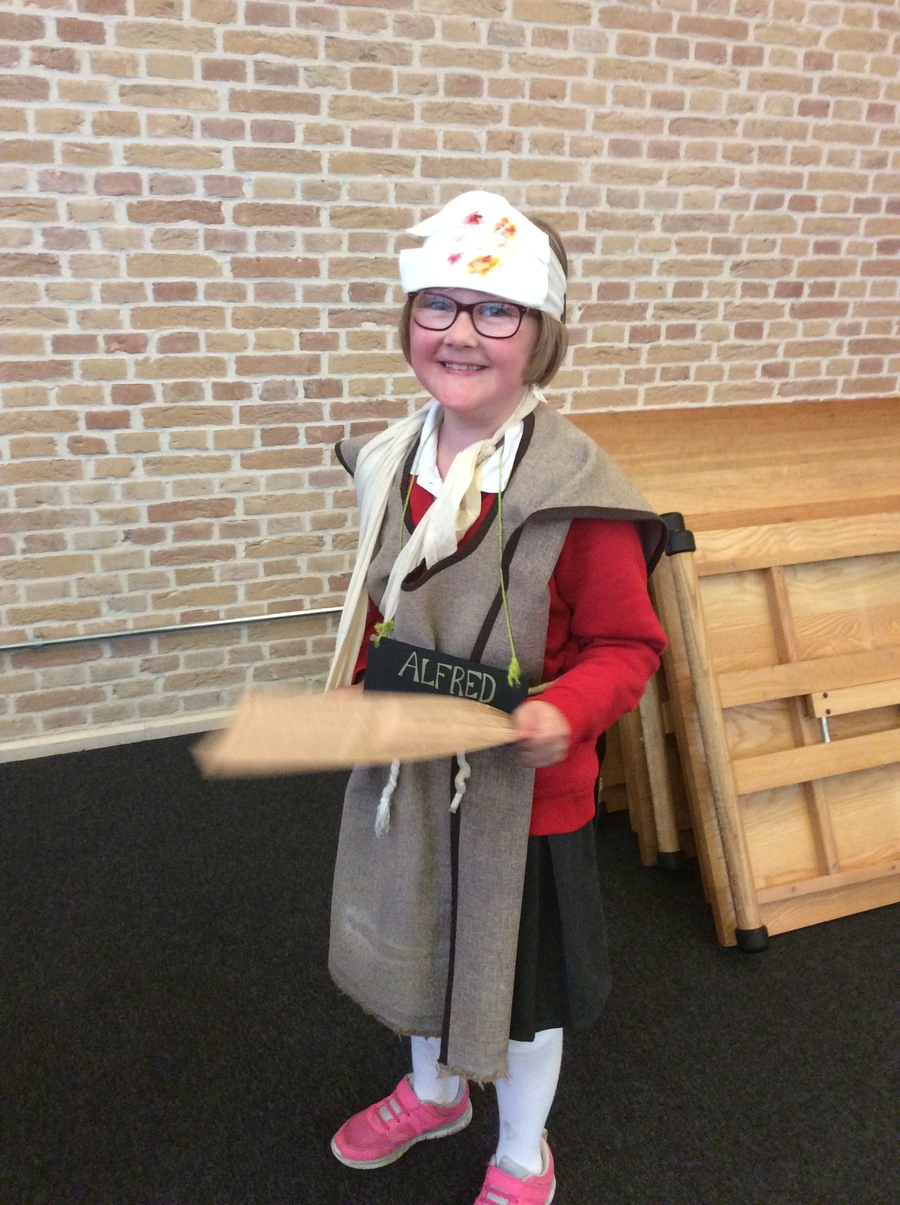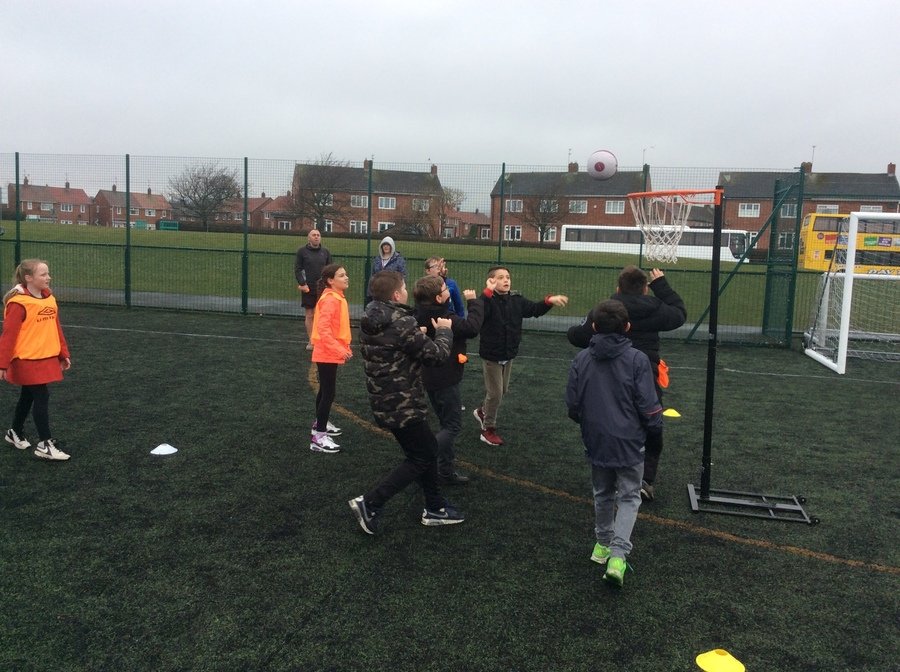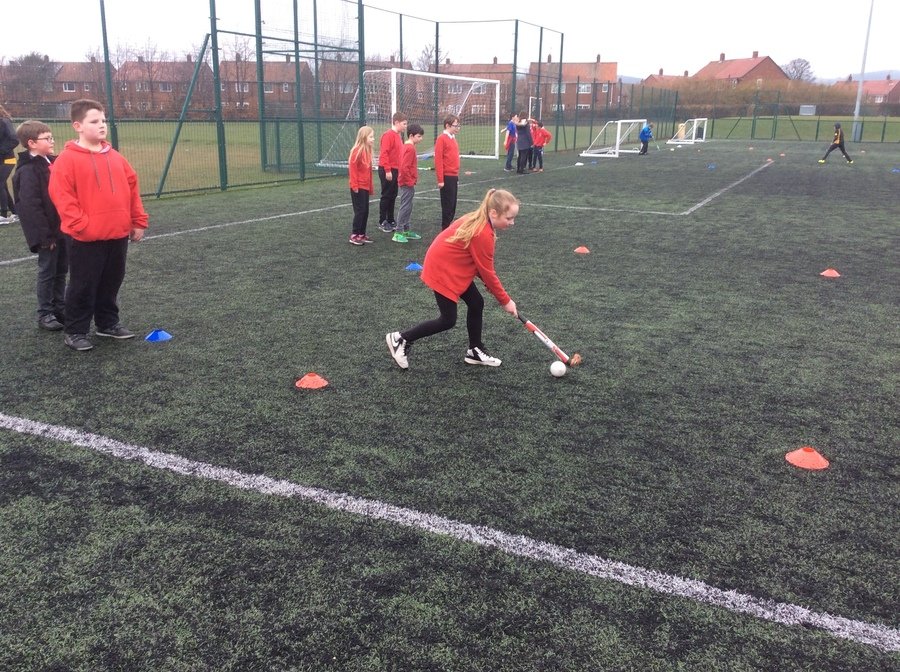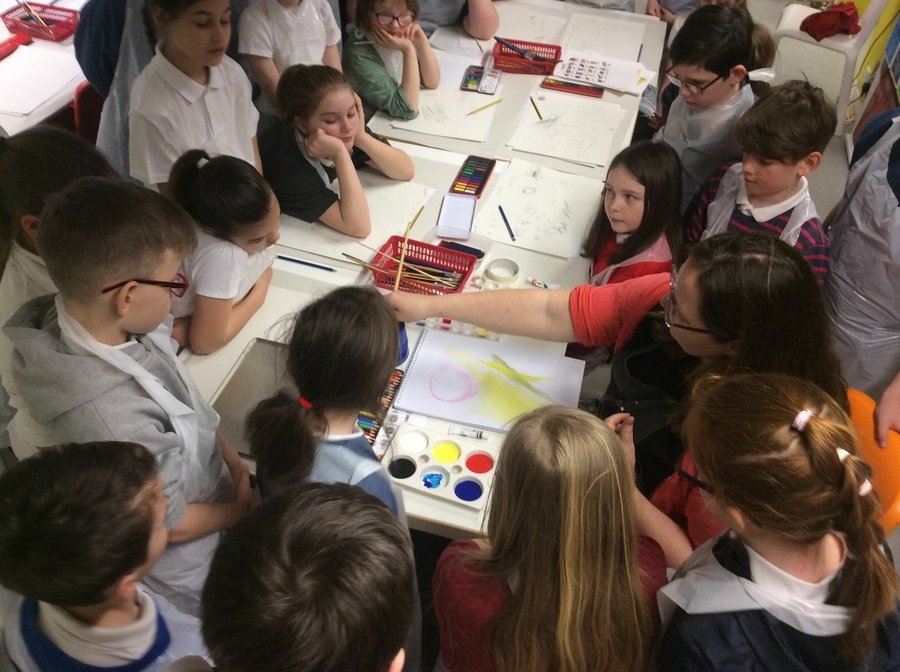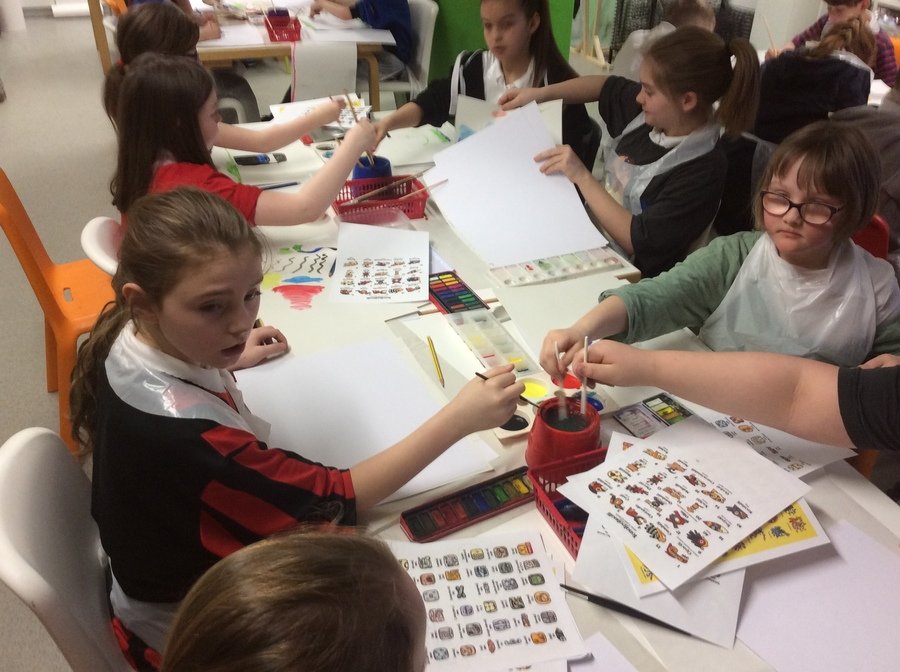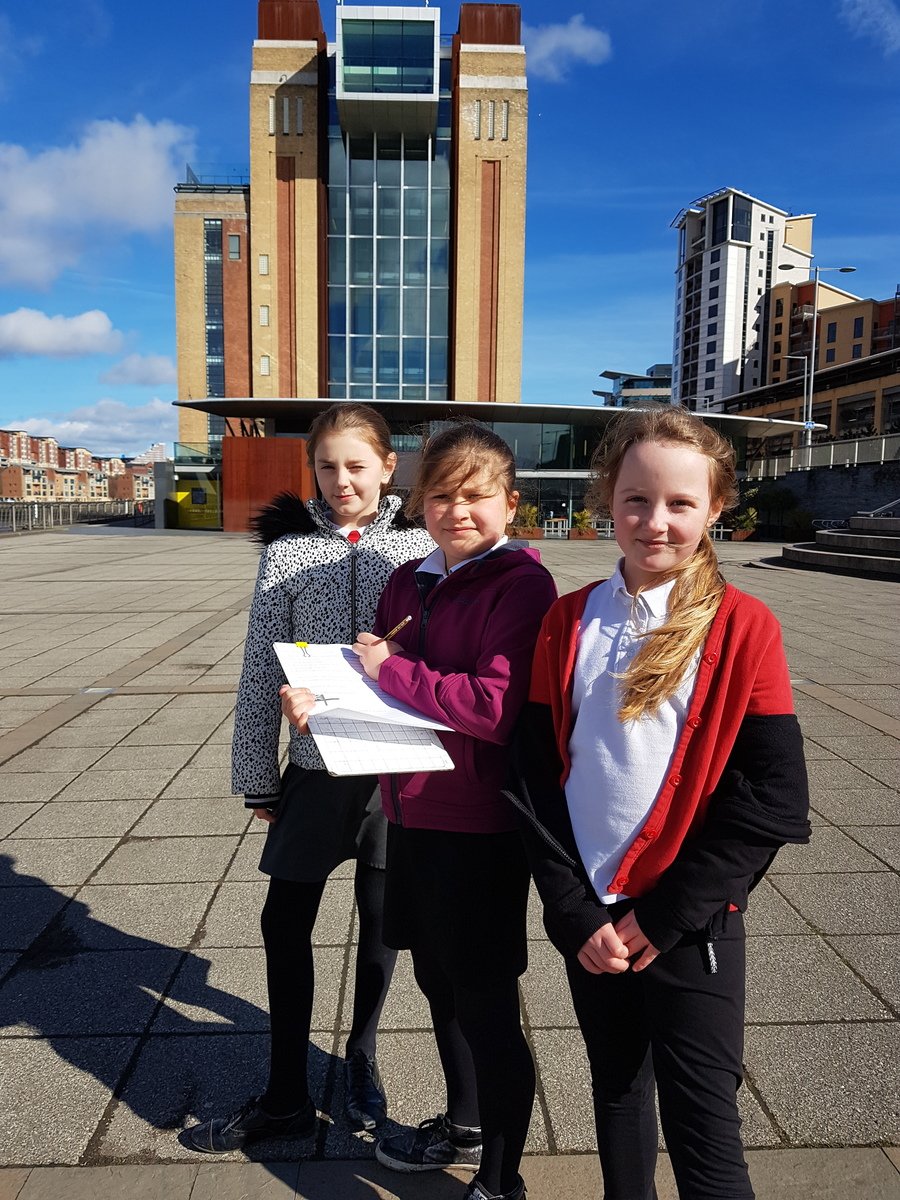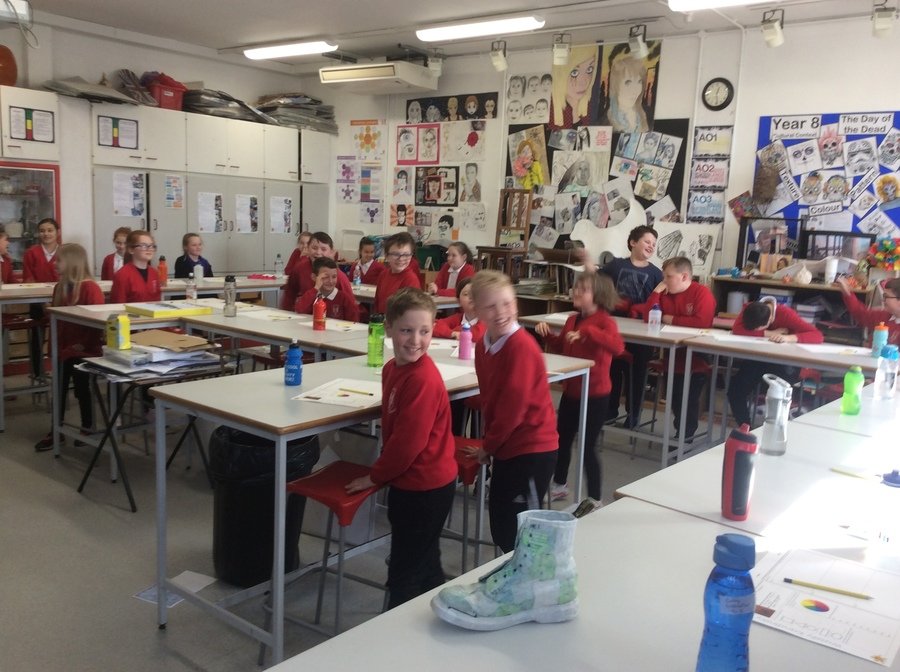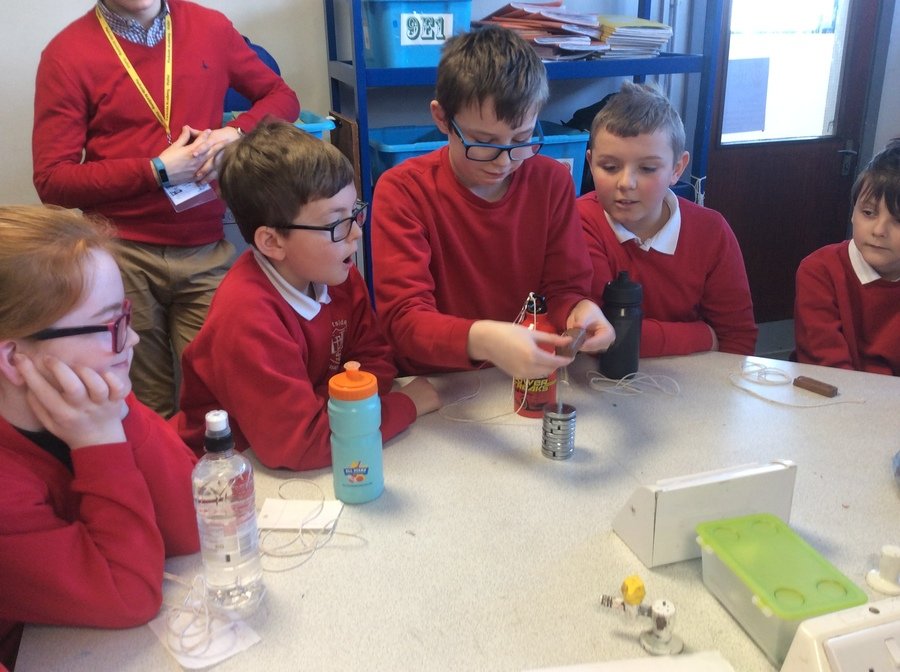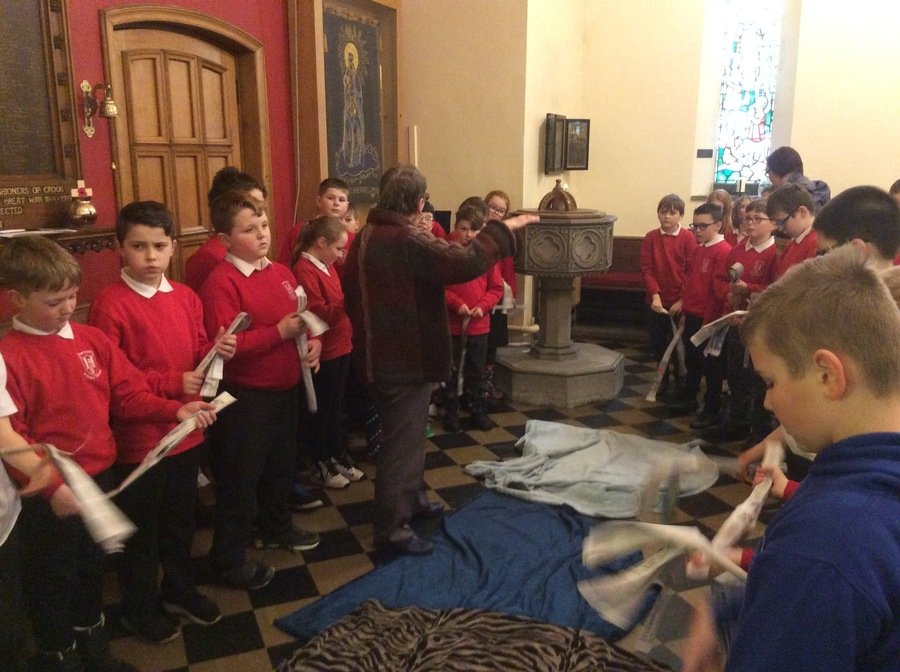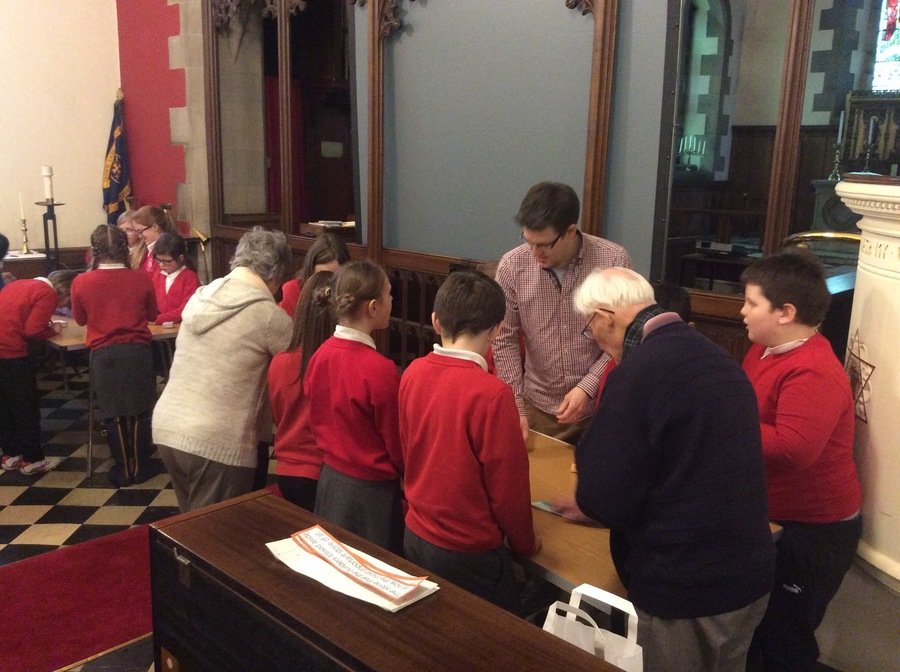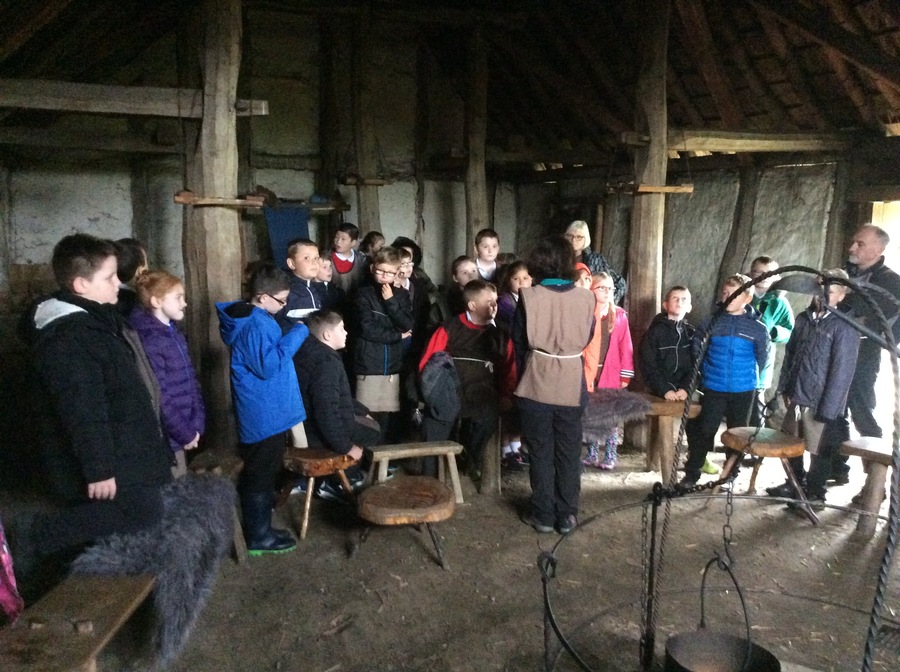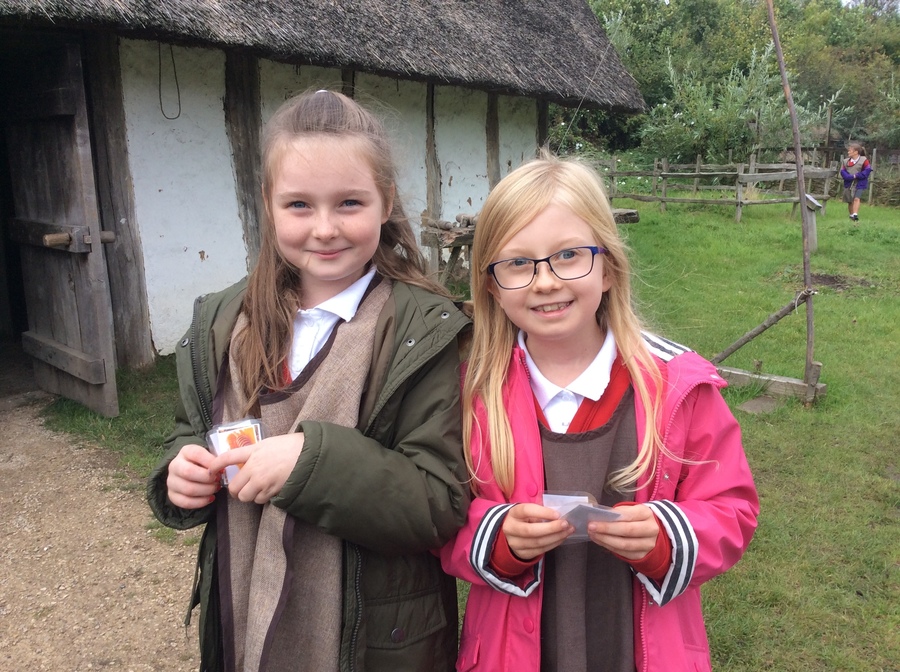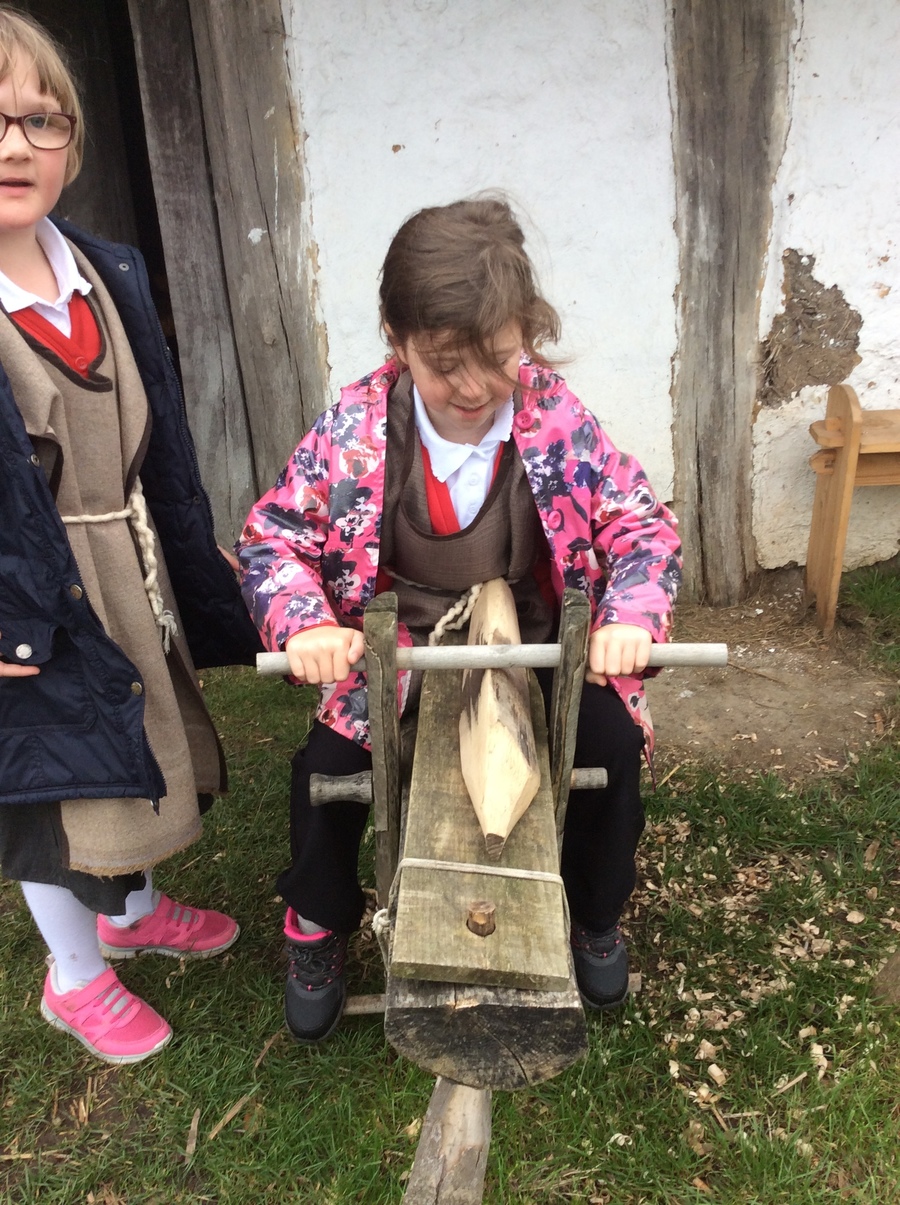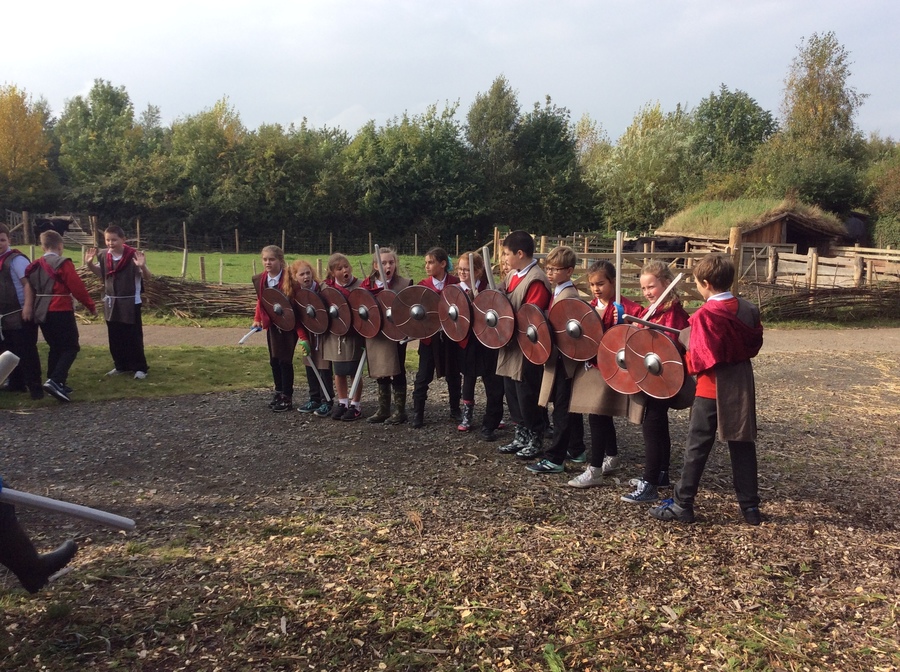 France 2017
By Nathan Askwith and Sabela Doherty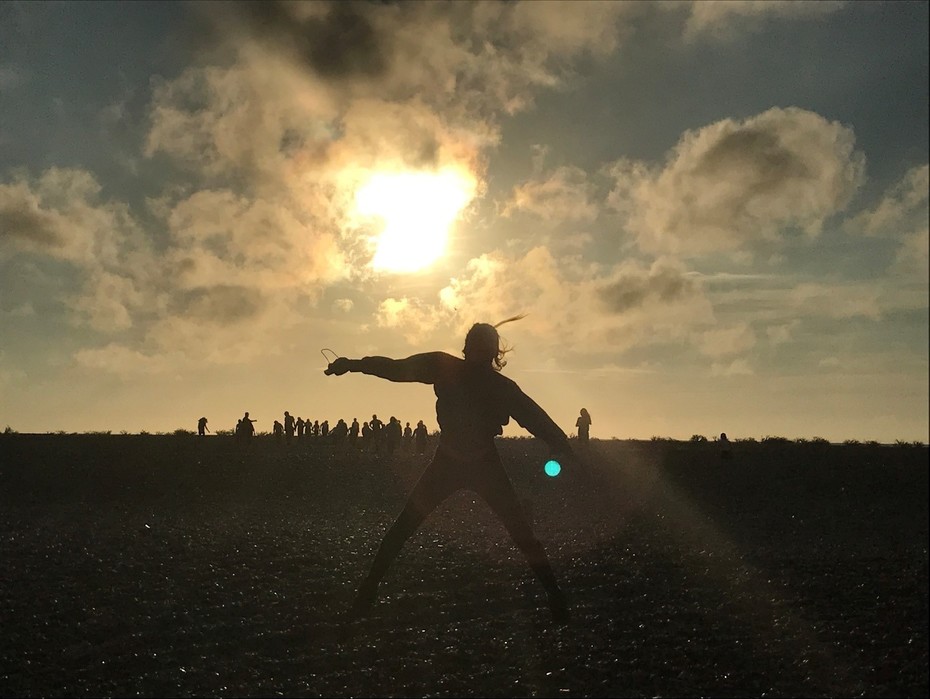 Monday 3rd July, 5:45 am
At 5:45 am, my mother and I arrived outside the gates of school. Everyone seemed very tired, despite this, we were all very excited. By 6am, we were all on the bus, waving goodbye to our parents. I then settled down for 40 winks.
Monday 3rd July, 1:00 pm
After 7hrs, we arrived in Dover. We had stopped at a service station already, though I had a packed lunch in my bag, therefore I'd had sufficient to eat. The trip across the English Channel took approximately 1hr 30mins. Mr Pratt had taken groups of 5 out onto the deck, where we had an excellent view of the White Cliffs of Dover.
Bon Voyage!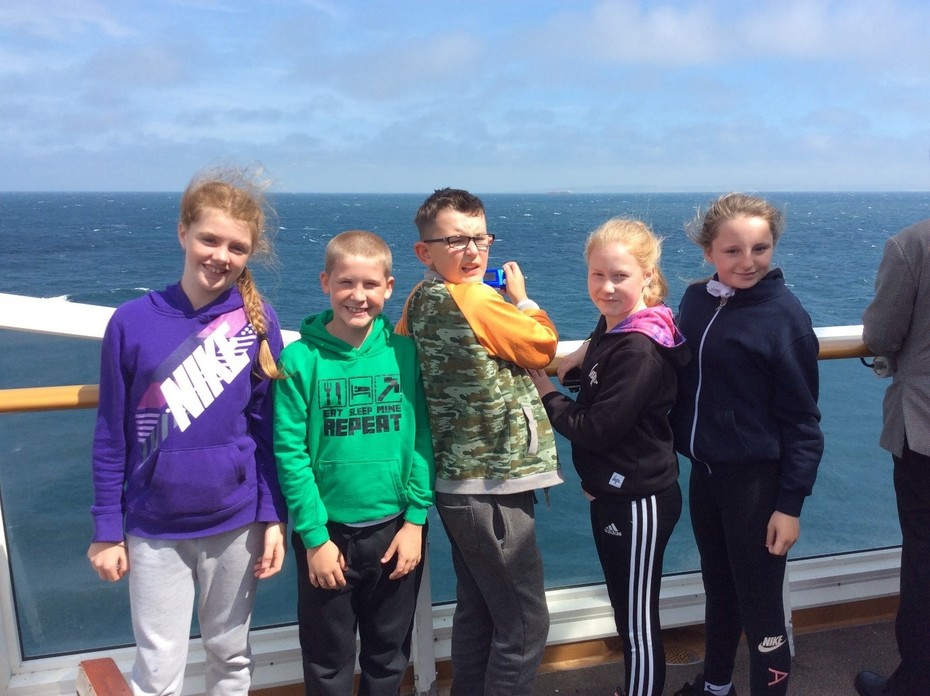 Monday 3rd July, 8:30pm
We arrived safely in Cayeux-sur-Mer. Mr Pratt and Mrs Hall showed us to our rooms. Charlie and I were in No. 21, just opposite Mr Pratt. We unpacked, stretched our legs and freshened up before dinner, at 8:45 pm. For dinner, we munched happily on spaghetti bolognaise, before strolling along the pebbly beach, which stretched across the seafront of Cayeux. Everyone had a go at skimming stones but sadly, we failed. We then had a competition to see who could throw their stones the furthest. Congratulations to Charlie, who threw his further than anyone else.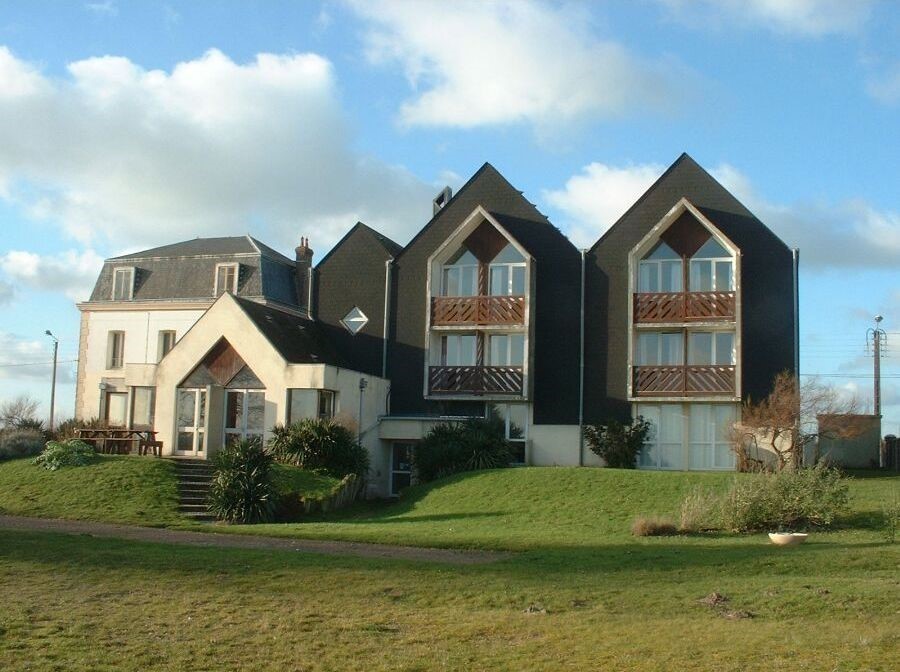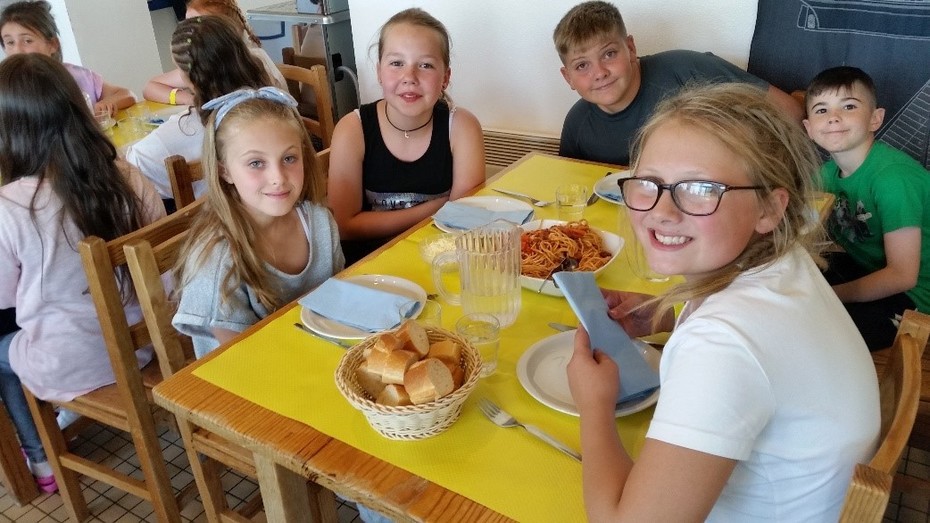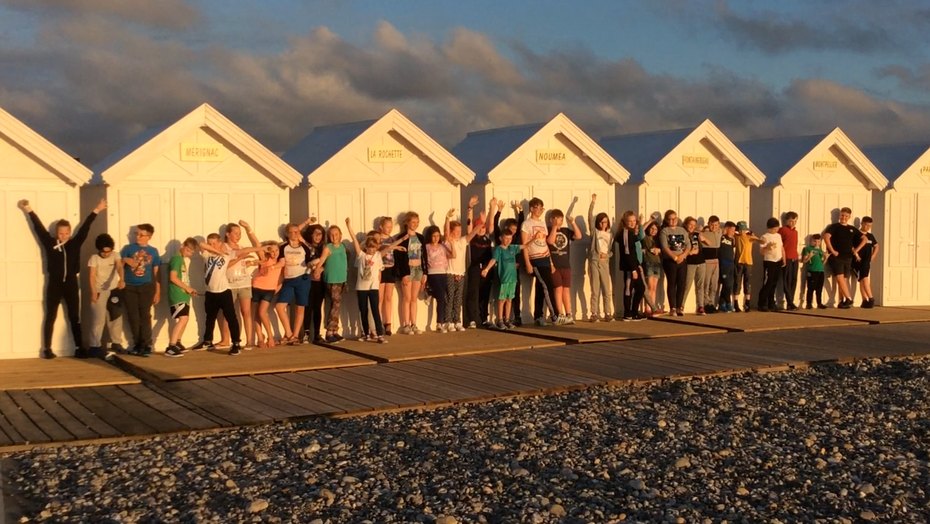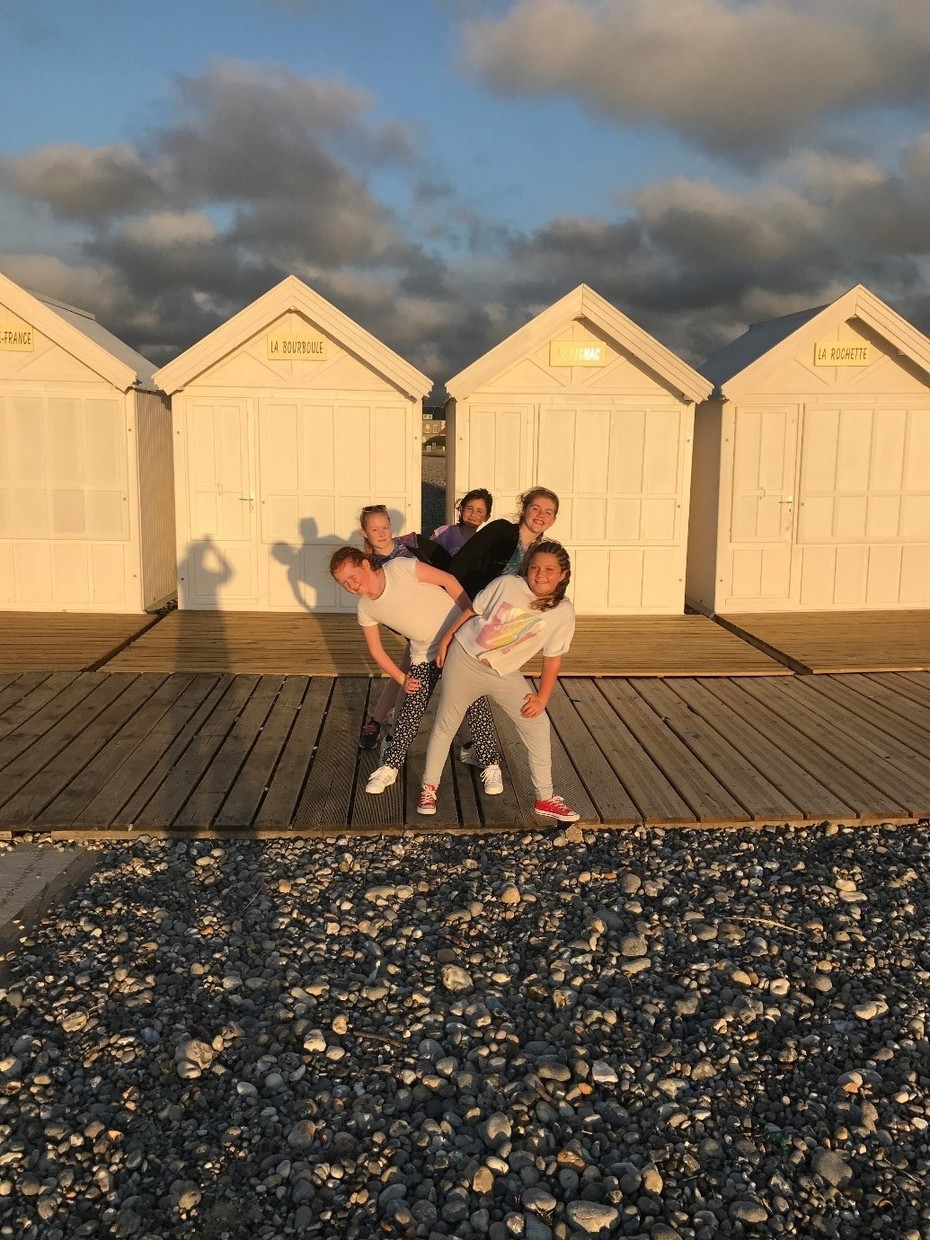 Tuesday, 4th July, 10:00am
We arrived at Grottes de Naours, manmade caves, which stretched far into the stone, held up mainly by pillars and walls packed tight with flint. For dinner that evening, we ate kievs, which were filled with delicious melted cheese and bacon.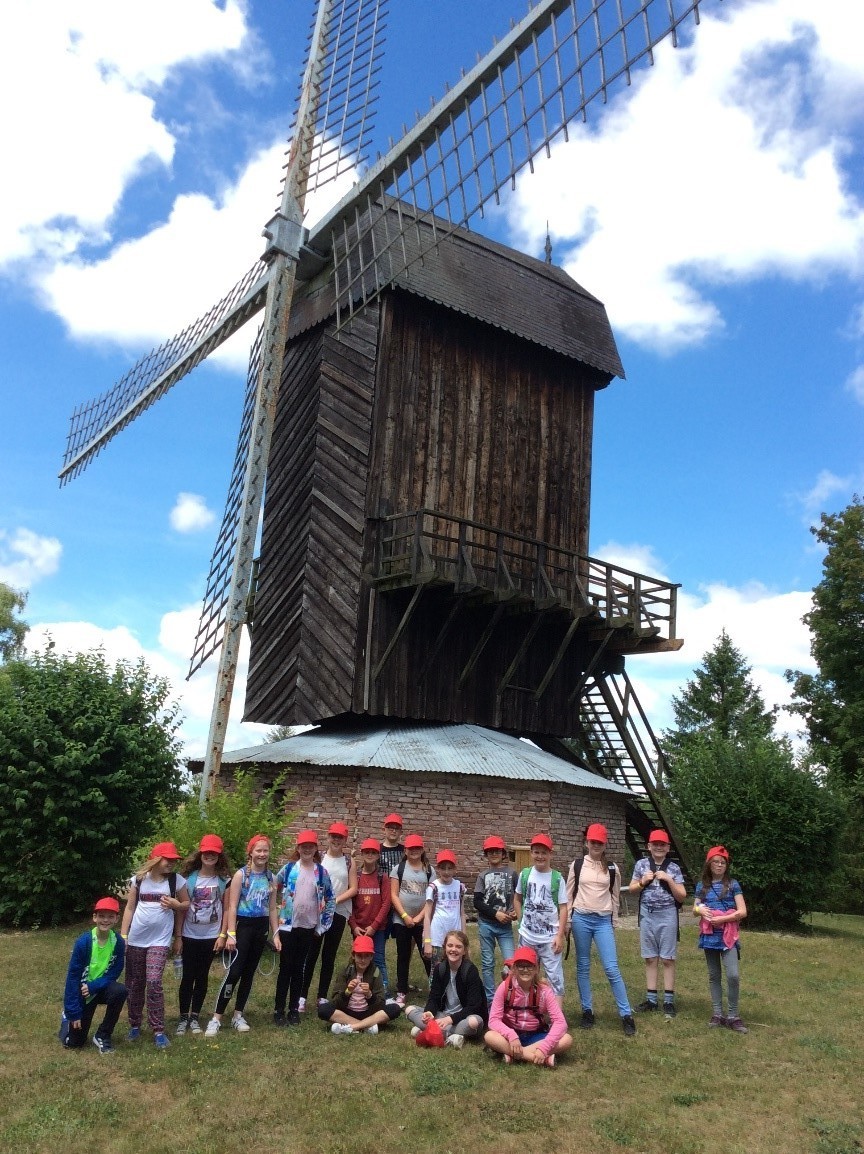 Wednesday 5th July, 7:45 am
The second night in France. Yet again, beds were comfortable, shower was nice and room was kept tidy. By 8:30, I was eating cereal and drinking my orange juice. Not too soon later, we were taking a stroll around Cayeux, and bizarrely all of us saw big lorries with reptiles such as crocodiles and anacondas in them. A special mention must go to the patisserie, where I got a delicious pain au chocolate. I went to two different supermarkets, where we bought postcards and some gifts to take home. By 12:00 noon, we'd arrived at Berk-sur-Mer. The sun was high, the sky was cloudless, the sand was burning the soles of my bare feet and Chloe, Felicity, Charlie, Katie, Aaliyah and I were second group to down to the sea where we paddled and waded in the briny water.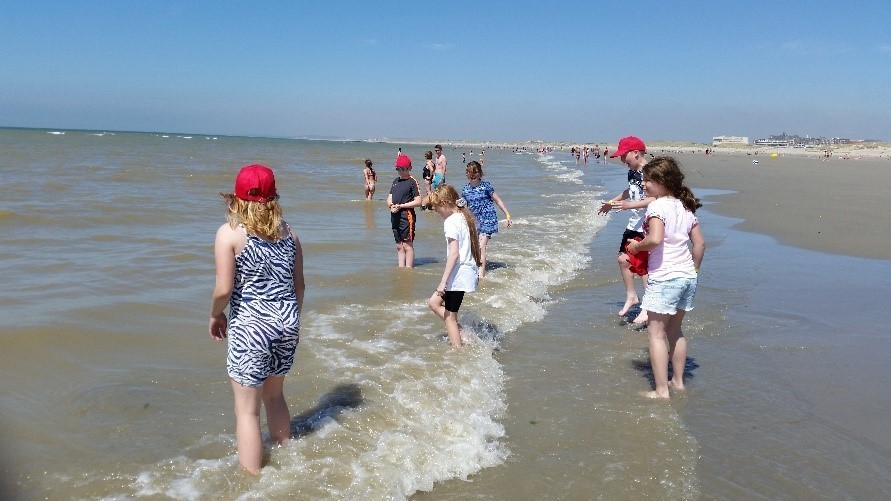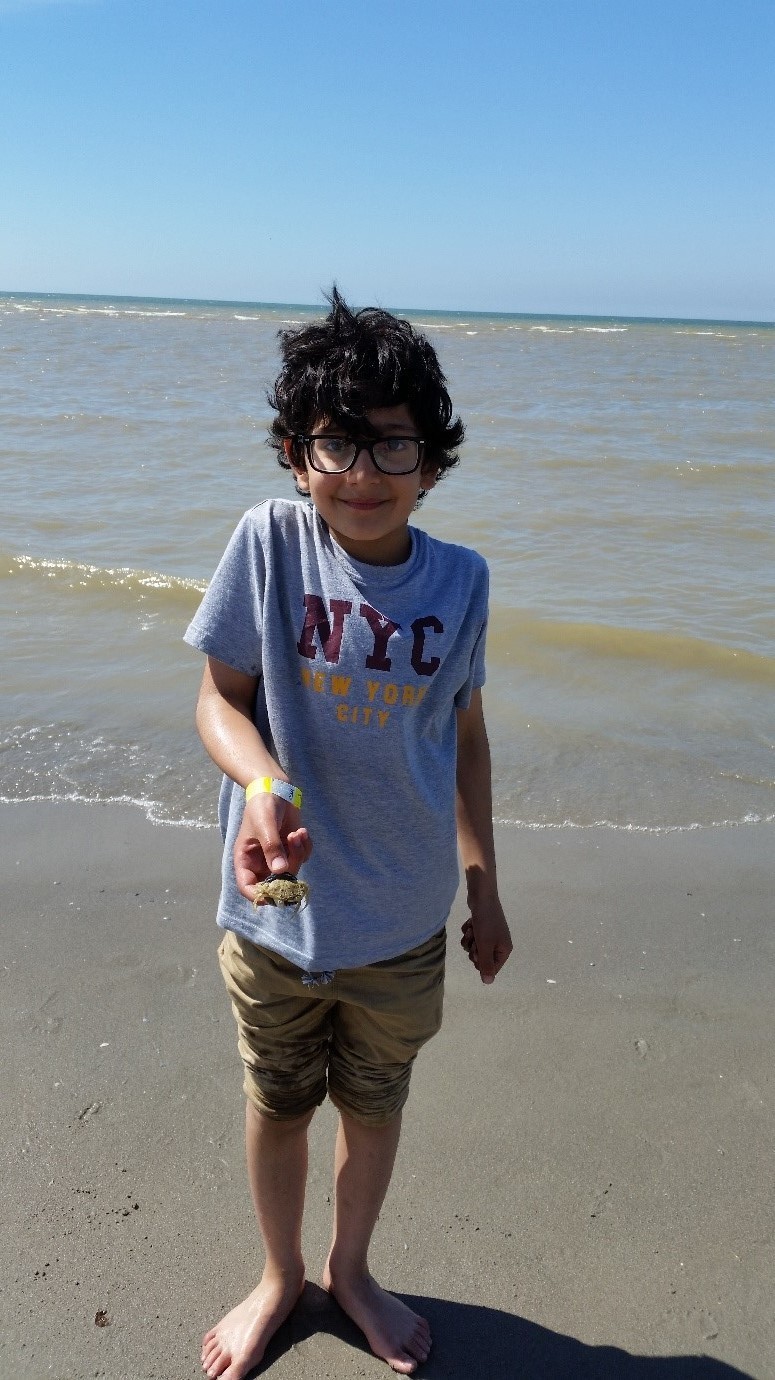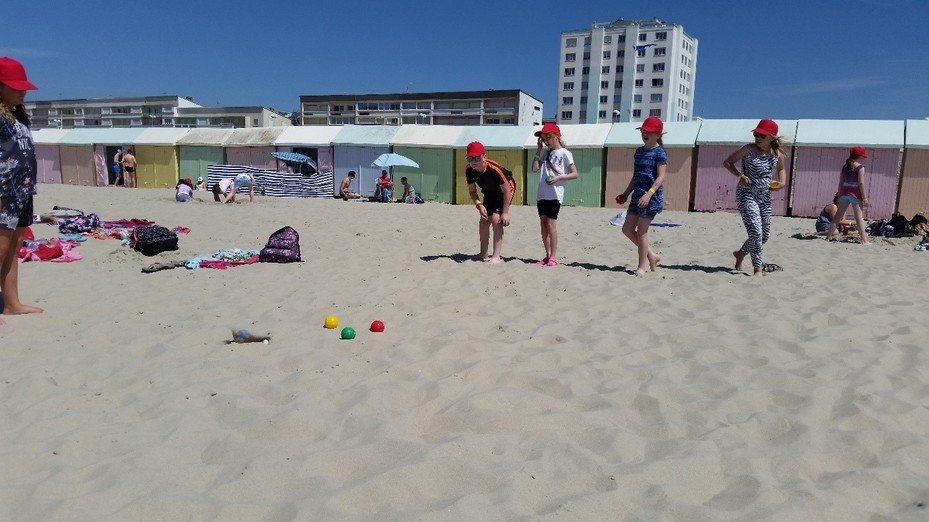 Thursday 6th, July, 8:30am
Breakfast was as normal, but today I was bursting with excitement. It was time to go to Bagatelle. On the long bus voyage, I was reading Fantastic Beasts and Where To Find Them, however despite this I managed to peek out of the coach window now and then to take a look at the spectacular thunder storm that we were driving through. Amazingly, as we stepped of the coach at the theme park, the skies cleared. Once there, we had a choice to go on Le Raft, and I said, "Yes". It spun while in the water then went down a chute and everybody got wet. Next some of our group went on a high water slide, I opted not to, but I watched people scream :) While there was a train, I preferred the dodgems.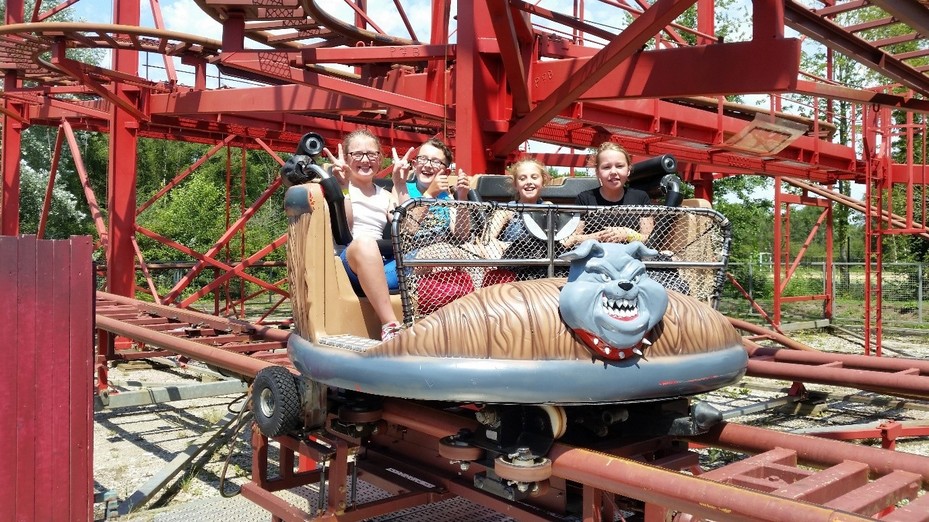 Now I got asked to go on a rickety coaster called Famous Jack, but because of my fear of heights, IT WAS A NO. Instead I went on a ride that went round in a garden-like thing. To have a break, it was lunch, although I loved the pate and gherkin sandwich, most of the group opted to buy something from the café in the park instead. Next, while some of us went on the Silver Wings ride which spun you upside down in the air, I chose to go on the log flume, which in my opinion was infinitely better. Finally to finish the day while some daring souls tried the Triops roller coaster, others took a ride on the pirate ship.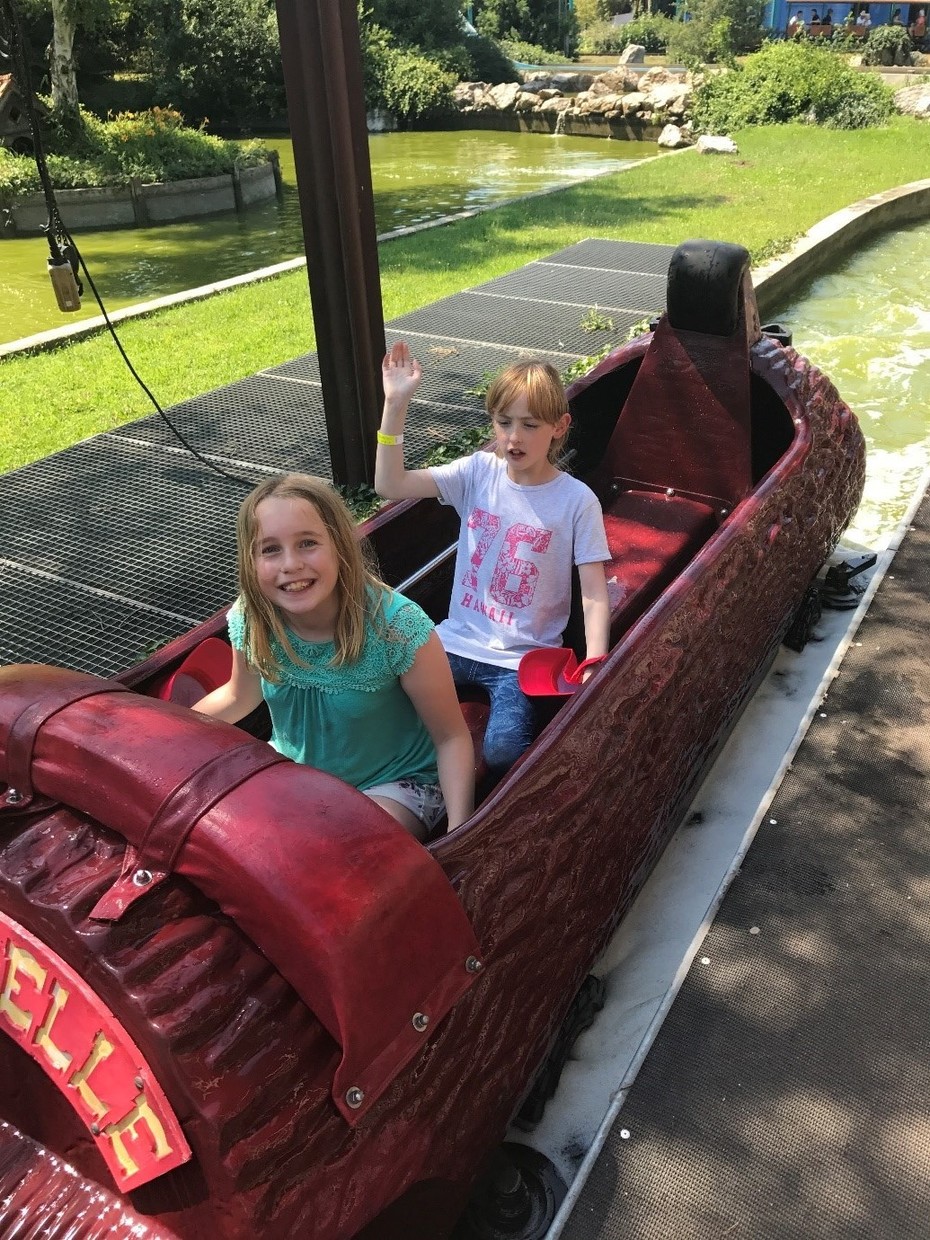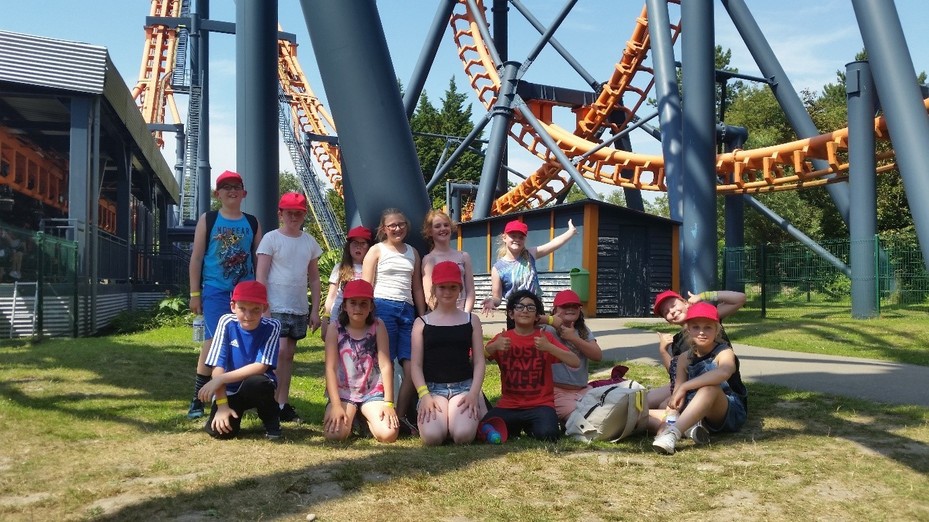 Friday 7th June, 7:30am
My final day in France. Yet again the beds were comfortable, the sky was blue though breakfast was 1hr earlier. As usual, Mr Pratt knocked on Charlie and my door and we got ready for the day ahead. Today was probably the longest. Breakfast was delicious as usual, though usually we'd have 10mins back up in our room. Today, however, we were straight onto the bus and away. The New Brancepeth children of course got on the bus as well and we were away. The great French countryside was as intriguing as it had been on the way here.
We passed villages, fields, farms and windmills and all of it whizzed past, just a blur for a second or two. After an hour and a half or so, the coach reached Calais. The Spirit Of Britain awaited us, docked in bay No. 8. Within half an hour, we were relaxing in the lounge. We waved France goodbye and took last photographs of the passing land and were on our way back across the English Channel.